Advertising

Accenture is looking for customer analytics and want Any Graduate candidates.
Company Name : Accenture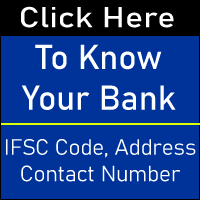 Post Name : Customer Analytics
Location : Mumbai
Education : Any Graduate
Experience : Freshers
Advertising

Candidate Requirement for Accenture Jobs 2020 : Customer Analytics
Qualifications: Any Graduation
Job Details for Accenture Jobs 2020 : Customer Analytics
Job Description:
You will be aligned with our Insights & Intelligence vertical and help us generate insights by leveraging different analytics tools and techniques to deliver value to our clients. You will also help us apply your expertise in building world class solutions, conquering the business problems, addressing technical challenges using AI Platforms and technologies. You will be required to utilize the existing frameworks, standards, patterns to create architectural foundation and services necessary for AI applications that scale from multi-user to enterprise class and demonstrate self as an expert by actively blogging, publishing research papers and creating awareness in this emerging area.
In this role you are required to solve routine problems, largely through precedent and referral to general guidelines. Your expected interactions are within your own team and direct supervisor. You will be provided detailed to moderate level of instruction on daily work tasks and detailed instruction on new assignments. The decisions that you make would impact your own work. You will be an individual contributor as a part of a team, with a predetermined, focused scope of work. Please note that this role may require you to work in rotational shifts.
Advertising

How To Apply for Accenture Jobs 2020 : Customer Analytics
Candidate Should Be Direct Apply Also
Know About Accenture
Accenture is a leading global professional services company, providing a broad range of services in strategy and consulting, interactive, technology and operations, with digital capabilities across all of these services. We combine unmatched experience and specialized capabilities across more than 40 industries
Click Here to Apply for Accenture Jobs 2020 : Customer Analytics