Advertising

Accenture is looking for supply chain management and want Any Graduate candidates.
Company Name : Accenture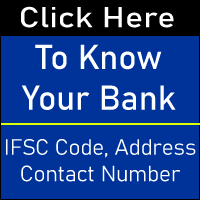 Post Name : Supply Chain Management
Location : Chennai
Education : Any Graduate
Experience : Freshers
Advertising

Candidate Requirement for Accenture Jobs 2020 : Supply Chain Management
Any Graduate
Job Details for Accenture Jobs 2020 : Supply Chain Management
Job Description:
You will be aligned with our Supply Chain and Operations vertical and help us in the system of organizations, people, activities, information, and resources involved in moving a product or service from supplier to customer.
You will be a part of Supply Chain Management team where in you will be accountable to manage the Supply Chain and provide insights which will help in increasing efficiency by doing away with waste and facilitating greater profits. It also involves management of the flow of goods and services and including all processes that transform raw materials into final products.
In Supply Chain Execution, you will have to manage the flow of tasks involved in the supply chain, such as order fulfilment, procurement, warehousing and transporting.
Good communication skills
Roles and Responsibilities
In this role you are required to solve routine problems, largely through precedent and referral to general guidelines. Your primary interaction is within your own team and your direct supervisor. In this role you will be given detailed instructions on all tasks. The decisions that you make impact your own work and are closely supervised. You will be an individual contributor as a part of a team with a predetermined, narrow scope of work. Please note that this role may require you to work in rotational shifts.Undergraduate – Diploma in Any Discipline
Advertising

How To Apply for Accenture Jobs 2020 : Supply Chain Management
Candidate Should Be Direct Apply Also
Know About Accenture
Accenture is a leading global professional services company, providing a broad range of services in strategy and consulting, interactive, technology and operations, with digital capabilities across all of these services. We combine unmatched experience and specialized capabilities across more than 40 industries
Click Here to Apply for Accenture Jobs 2020 : Supply Chain Management