Advertising

Full Time
Applications have closed
Amdocs is looking for business operations analyst and want Any Graduate candidates.
Company Name : Amdocs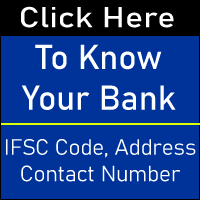 Post Name : Business Operations Analyst
Location : Pune
Education : Any Graduate
Experience : Freshers
Advertising

Candidate Requirement for Amdocs Jobs 2020 : Business Operations Analyst
Any Graduates
Job Details for Amdocs Jobs 2020 : Business Operations Analyst
Job Description:
The role involves handling incidents and service requests from customers/end-user by following the standard methods and procedures of the unit.
Perform Alerts and tickets analysis, service interruption analysis, triaging of issues, follow-up with relevant teams for resolution.
Ensure that all required ticket information is available for further analysis (for example, screenshot of error and customer ID).
Perform queue management for assigning tickets to other teams and follow up for timely resolution while keeping track of SLAs.
Ensure timely resolution or escalation within the agreed SLA. Create positive customer support experience and build strong relationships through problem understanding, communicating promptly on progress, and handling customers with a professional attitude.
Ensure seamless handover between shifts.
Perform validation, verification, and correction, wherever applicable, of artifacts of the system (reports, event records, screens, and so on). Report and properly document errors that are detected.
1. Bachelor's degree or equivalent experience ranging from 2 to 5 years. Preference for computer sciences or technical degree
2. Experience with NOC environment and ticket-handling system is an advantage.
3. Documentation skills, excellent verbal and written communication skills.
4. Experience in using MS Office and end-user applications.
5. Technical experience in Multi skills – Linux, Network, Windows and backup
6. Experience in Virtualization and cloud technologies in an added advantage
Advertising

How To Apply for Amdocs Jobs 2020 : Business Operations Analyst
Candidate Should Be Direct Apply Also
Know About Amdocs
Amdocs is a multinational corporation that was founded in Israel and currently headquartered in Chesterfield, Missouri, with support and development centers located worldwide. The company specializes in software and services for communications, media and financial services providers and digital enterprises.
Click Here to Apply for Amdocs Jobs 2020 : Business Operations Analyst