Advertising

Full Time
Off Campus
Applications have closed
Job Description For Amiti Software Off Campus Drive 2020:
– Strong Java programming skills
– Excellent knowledge building scalable web applications
– Good knowledge of Relational DB design and Object Oriented design.
– Proficient with JDBC, Spring, Servlet and JSP
– Excellent experience with Oracle RDBMS and SQL queries
– Good experience with Tomcat, JBoss, J2EE, JSP/JSF
– Experience with Spring Framework, JMS, iBATIS, Hibernate
– Excellent Communication & interpersonal Skills; Team Player.
– Excellent benefits such as fully paid technical courses and certifications such as Java Certification.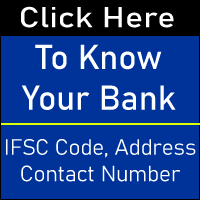 Interview Process:
-Written test
-Technical Round
-Face to Face Round
 

Advertising






Job Location: Bangalore
Desired experience: Fresher's
Course Specialization: B.Tech & MCA
Target Batch Pass out: 2018-2019
Probation/Training Period: 6 Months
Salary: INR 2.70 LPA (During Training Period)
INR 3.40 LPA (After Training Period)
Tentative date of interview: Will be communicated post registration window is closed.
Amiti Software Off Campus Drive 2020: Amiti Software Technologies Pvt Ltd is an IT Services company developing web applications used by automobile companies in Canada/USA/Europe such as Audi/VW, BMW, Mercedes Benz, Honda, Chrysler, Chevrolet, Porsche, Ford and Toyota.