Advertising

APPLE is looking for off campus drive 2020 and want B.E. / B.Tech , MCA , M.E. / M.Tech candidates.
Company Name : APPLE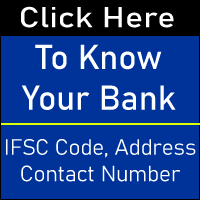 Post Name : Off Campus Drive 2020
Location : Across India
Education : B.E. / B.Tech , MCA , M.E. / M.Tech
Experience : Freshers
Advertising

Candidate Requirement for APPLE Jobs 2020 : Off Campus Drive 2020
B.E/B.Tech/M.E/M.Tech/MCA
Job Details for APPLE Jobs 2020 : Off Campus Drive 2020
Job Profile: Software Intern
Degree Needed: B.E/B.Tech/M.E/M.Tech/MCA
Exp Needed: Freshers
Work Location: Across India
Key Qualifications
Pursuing an Graduate or Masters degree Excellent quantitative and communication skills
Programming knowledge in at least one of the following areas: iOS OS X or WatchOS development (Objective-C Swift) Web development (JavaScript HTML CSS3) Server-side development (Java)
Leadership experience
Related internship experience
Advertising

How To Apply for APPLE Jobs 2020 : Off Campus Drive 2020
Candidate Should Be Direct Apply Also
Know About APPLE
Apple revolutionised personal technology with the introduction of the Macintosh in 1984. Today, Apple leads the world in innovation with iPhone, iPad, Mac, Apple Watch and Apple TV. Apple's four software platforms — iOS, macOS, watchOS and tvOS — provide seamless experiences across all Apple devices and empower people with breakthrough services including the App Store, Apple Music, Apple Pay and iCloud. Apple's more than 100,000 employees are dedicated to making the best products on earth, and to leaving the world better than we found it.In India,
Apple is expanding and developing features with local customers in mind these include support for Hindi dictation and new language keyboards on iOS11, support for local traffic in Maps and up-to-date cricket scores and stats by simply asking Siri.In addition, Apple Music's curation featuring the best of Dance, Pop, Rock, Bollywood and more, combined with the compelling student and family memberships available in Indian rupees means music fans across the country hear and watch it first on Apple Music.
Last year, a new, world-class, LEED-certified office opened for the expanding team in Hyderabad, focused on developing Maps for Apple products. A first-of-its- kind App Accelerator in Bengaluru recently launched and has already trained thousands of iOS developers. The iOS app economy in India is more vibrant than ever. Indian app developers have created almost 100,000 apps for the App Store and this continues to grow.Apple expects to be running all of its business in India on renewable energy by the end of 2017.
Click Here to Apply for APPLE Jobs 2020 : Off Campus Drive 2020