Advertising

APPLE is looking for techops engineer and want B.E. / B.Tech , Any Graduate candidates.
Company Name : APPLE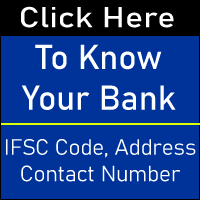 Post Name : TechOps Engineer
Location : Hyderabad
Education : B.E. / B.Tech , Any Graduate
Experience : Freshers
Advertising

Candidate Requirement for APPLE Jobs 2020 : TechOps Engineer
Education & Experience
Bachelors or Masters Degree in Computer Science, Computer
Job Details for APPLE Jobs 2020 : TechOps Engineer
Job Description:
Strong Java development and troubleshooting experience
Strong Experience in configuration, tuning, deployment of Application / Web servers such as JBoss, Apache, Tomcat
Strong analysis, problem solving, and troubleshooting skills
Excellent Scripting & Automation skills
Excellent prioritization and scheduling skills
Understanding of Database and NoSql Technologies.
Good fundamentals on Release Management & continuous Integration
Fundamentals of Identity Management – Authentication/Authorization
Good Infrastructure knowledge of Load balancers, VIP configuration, Linux, Storage
Proven record of completing task and project on-time
Good verbal and written communications skills
Familiar with LDAP, Active Directory, and Single Sign On implementations
Experience around Security and Compliance is nice to have
Experience with Splunk will be a plus
Collaborate and work along with multiple teams
Able to multi-task in a dynamic, fast-paced environment
Excellent eye for detail and a self-motivated problem solver. Passionate about Apple and delivering the best user experience to our customers
If you have a passion for solving problems and automating repeated tasks for business critical Identity and Access Management applications, we are interested in you.
– To drive creative solutions to make applications available in multi data center and spawn new applications in new datacenter on need basis in an easy and non intrusive way without impacting business
– To have extra focus on security & compliance details when collaborating with teams across apple.
– To understand complex Identity & Access Management applications and it's impact to Apple's business and effectively drive P0/P1 investigations
– To consistently and deftly automate things to make process and system easier to work with
Advertising

How To Apply for APPLE Jobs 2020 : TechOps Engineer
Candidate Should Be Direct Apply Also
Know About APPLE
We at Apple's Identity Management Services (IDMS) group are seeking an extraordinary engineer who will ensure the availability, performance, maintenance and 3rd level support of a high volume, highly available, critical enterprise Identity Management systems.