Full Time
Applications have closed
Role and Responsibilities
Analyze and manage all reporting requirements to support both tactical and strategic decisions for service execution, customer experience, compliance, quality control, and operational optimization
Generate and maintain control documentation of reporting procedures to ensure data integrity and efficiency
Investigate and troubleshoot reporting issues and problems
Configure standard system reports, as well as customized reports as required
Pull and analyze relevant information from different sources including SAP, Concur, Cvent
Analyze reports and trends and based on findings, prepare and communicate results and recommendations
Ensure accuracy of all reported data by continually reviewing and analyzing current sources, processes, and systems functions
Document and communicate procedural recommendations to upper-level management based on analysis
Maintain reporting schedule and document reporting procedures
Knowledge in any one of the BI Tools (SAP BO, Microstrategy.) with effective visualization skills
Strong knowledge in MS SQL Server
Essential Requirements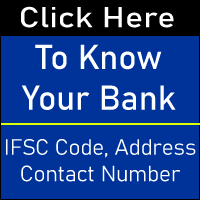 Bachelor's Degree or equivalent experience
0 to 2 years of experience in development using any reporting tool with ETL knowledge
Excellent communication skills in both verbal and written English
Strong customer focus
Excellent team player
Strong technical acumen & self learning
Adept at working on multiple projects at once, setting priorities, working independently, problem solving, improvising, and functioning as part of a team that often must perform under pressure
Education, Qualifications, Skills and Experience
Essential
Bachelor's degree or equivalent.
Strong technical acumen and learning curve
Excellent communication and interpersonal skills.
Excellent spoken and written English language skills.
Proactive approach to problem solving.
 

Advertising

 



Able to grasp and understand new technology and concepts
Desirable
Experience of working in Sales & Marketing Portfolio preferably in Life Sciences Industry.
Experience in any product management, preferably in the Meetings & events space.
Knowledge of MS SQL, MS Excel or any reporting tools.
Experience working in a shared service environment.
Experience of working with 3rd party providers.
Official Website: www.astrazeneca.com
Job Profile: Graduate Trainee
Degree Needed: 0 – 2 Years
Work Location: Chennai
Degree Needed: B.E/B.Tech/BCA/MCA/M.E/M.Tech
Astrazeneca Hiring Freshers As Graduate Trainee: AstraZeneca is an exciting global, innovation-driven biopharmaceutical company. We're inspired by what science can do. Driven by the desire to meet unmet patient needs in our core therapeutic areas. Bold in our thinking. Proactive in pursuing discoveries beyond imagination. At sites across the world, we bring teams together in a spirit of collaboration to turn great ideas into life-changing medicines – strengthening our product portfolio and harnessing the potential of a pipeline across all stages of the drug development process.