Advertising

BECIL is looking for content flagger and want B.A. , M.A. candidates.
Company Name : BECIL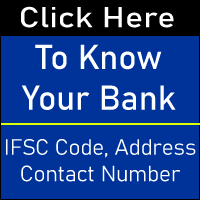 Post Name : Content Flagger
Location : Noida
Education : B.A. , M.A.
Experience : Freshers
Advertising

Candidate Requirement for BECIL Recruitment 2020 for Content Flagger
Education : BA / MA
Job Details for BECIL Recruitment 2020 for Content Flagger
1. Content Flagger(Malayalam) 01
2. Content Flagger(Nagamese) 01
3. Content Flagger (Pharsi) 01
4. Content Flagger (English) 01
5. Content Flagger(Hindi) 01
Indicative monthly Professional fee (INR): Rs.35,000/- per month
Essential Qualification 
a) Must hold a Bachelor"s Degree (any field). Bachelor Degree in IT is preferred.
b) Must have proficiency in Malayalam
c) Must be expert in surfing the internet and should be conversant with various browsers used in internet and their operations. Knowledge of the use of MS word, Excel, Graphics etc. is also required.
d) Must have good reading and writing skills in Malayalam.
e) Must be conversant with social media platforms such and Facebook, Twitter, YouTube, WhatsApp, Instagram, Snapchat, LinkedIn, Quora, Viber, blogging etc.
f) Professional experience in managing/filtering social media tools for filtering and flagging desired unlawful content.
Prerequisite Qualification Must be familiar with Telugu & Tamil languages
Advertising

How To Apply for BECIL Recruitment 2020 for Content Flagger
Last date for submission of application forms is 04.01.2021.
Know About BECIL
Broadcast Engineering Consultants India Limited (BECIL) an ISO 9001:2008 certified, Mini Ratna public sector enterprise of Government of India was established in 24 March 1995 and provides project consultancy services and turnkey solutions encompassing the entire gamut of radio and television broadcast engineering viz content production facilities, terrestrial, like satellite and cable broadcasting in India and abroad. It also provides associated services like building design and construction, human resource related activities like training, providing man power etc.
Click Here to Apply for BECIL Recruitment 2020 for Content Flagger