Advertising

Full Time
Applications have closed
BHEL is looking for young professional and want Diploma candidates.
Company Name : BHEL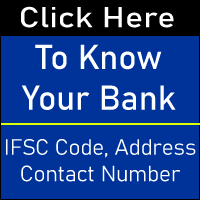 Post Name : Young Professional
Location : Delhi
Education : Diploma
Experience : Freshers
Advertising

Candidate Requirement for BHEL Recruitment 2020 for Young Professional
Education : PG Diploma
Job Details for BHEL Recruitment 2020 for Young Professional
BHEL invites applications for One Post of Young Professional in the area of Human Resource Management at its Corporate Office. The position shall be based at New Delhi.
Job Specification: The Young Professional shall carry out studies on different HR subjects such as Recruitment, Talent Management, Performance Management etc. as assigned from time to time, and shall assist BHEL to implement initiatives based on the studies. He / She may be asked to visit different Units and Regions of BHEL to carry out studies and collect required data. Eligibility Criteria: Applicants meeting the following eligibility criteria can apply:
Age (as on 01st of September,2020): The applicant should not be more than 30 years.
Qualification: Post Graduate Degree or 2-year Post Graduate Diploma in Management (Specialization in HR). (iii) Post-Graduate Degree/Diploma, with specialization in HR, should be attained from any of the IIMs or top 50 Management Institutes as per rankings released by MHRD under National Institutional Ranking Framework (NIRF),with minimum 70% aggregate or CGPA of 7.0 out of 10. (List of top 50 management institutes as per NIRF enclosed).
Note: Wherever CGPA is not of 10, the same shall be proportionately derived out of 10.
Experience: The applicant should have minimum two years' work experience (as on 01st day of the month of Notification),which can be either prior or post to attaining PG degree or twoyear PG Diploma in management.
Selection Process: The applications, received against the notification, will be scrutinized by a committee and the shortlisted candidates may be then called for an interaction, if required, by a duly constituted Selection Board. The outside candidates called for the interaction shall be reimbursed the travel expenses as given below: By Rail: AC-Second Class or By Road: Actuals, limited to Train fare Emoluments: The Young Professionals will be paid a consolidated fee of Rs. 80,000/- per month. In addition to the monthly consolidated fee, they shall be eligible for reimbursement of annual premium up to Rs 3500 + GST for mediclaim policy of family (i.e. self and spouse).
Advertising

How To Apply for BHEL Recruitment 2020 for Young Professional
Applicants should send their application in the prescribed format as mentioned below through e-mail at following ID: cepsg@bhel.in With the following subject line: "Application for the Post of Young Professional-HR: YOUR NAME".
Last date of receipt of Complete Application with necessary attachments 03/10/2020
Know About BHEL
By the end of 5th five-year plan, it was envisaged by the planning commission that the demand for power transformer would rise in the coming years. Anticipating the country's requirement BHEL decided to set up a new plant, which would manufacture power and other types of transformers in addition to the capacity available in BHEL Bhopal. The Bhopal plant was engaged in manufacturing transformers of large ratings and Jhansi unit would concentrate on power transformer upto 50 MVA, 132 KV class and other transformers like Instrument Transformers, Traction transformers for railway etc.
Click Here to Apply for BHEL Recruitment 2020 for Young Professional