Advertising

Full Time
Applications have closed
Job Description for BNY Mellon Freshers Recruitment
Provides application software development services or technical support in straightforward projects using established procedures.
Understands and follows the Software Development Life Cycle. Uses existing, established procedures to complete development, coding and testing of simple computer programs.
According to standard procedures, identifies appropriate data elements and defines report formats.
Creates database queries used to retrieve data from data warehouse and performs data calculations, consolidation, and summarization.
Creates additional logic leveraging standard report writer functions or application coding. Formats report output according to standard procedures.
Conducts unit and system testing of programs, including those for distributed reporting, for accuracy and completeness.
Ensures execution of the report is within acceptable performance standards and test results are approved prior to implementation according to standard procedure.
Develops detailed flowcharts to show processing logic for simple programs, using standard conventions.
Compiles documentation written by more senior developers of all procedures used in the system.
Contributes to the achievement of team objectives.
Bachelor's degree in computer science or a related discipline, or equivalent work experience required.
0-1 years of experience required, related internship experience is a plus.
Advertising

Qualifications required for BNY Mellon Freshers Recruitment: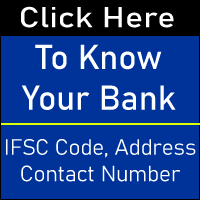 Graduate or equivalent
0-1 years of experience required, related internship experience is a plus.
Job Profile: Developer
Work Location: Pune, India
Bank Department: Asset Management
Job Id: 1917367
Degree Needed: Graduate or equivalent
Exp Needed: 0-1 Yrs
Advertising

 About BNY Mellon Freshers Recruitment: The Bank of New York Mellon Corporation, doing business as BNY Mellon, is an American worldwide banking and financial services holding company headquartered in New York City. It was formed on July 1, 2007, as a result of the merger of The Bank of New York and Mellon Financial Corporation.
Click Here to Apply