Advertising

Bose Institute is looking for research associate / extended srf and want M.Phil candidates.
Company Name : Bose Institute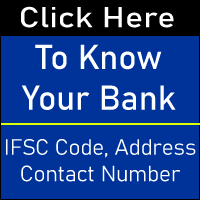 Post Name : Research Associate / Extended SRF
Location : Calcutta
Education : M.Phil
Experience : Freshers
Advertising

Candidate Requirement for Bose Institute Recruitment 2020 for Research Associate / Extended SRF
Education : M Phil / Ph.D
Job Details for Bose Institute Recruitment 2020 for Research Associate / Extended SRF
Bose Institute, Kolkata, invites application from the Indian Citizens for one (1) temporary position of Research Associate / Extended SRF
Essential Qualification : Ph.D. in Physics or Mathematics for RA position and candidates those who have submitted their Ph.D. thesis are eligible for SRF (Extended) position.
Research Experience : Research experience conducted on Quantum Information / Quantum Foundations.
Associateship / Fellowship : Rs.36,000/- p.m. plus 30% HRA for RA Rs. 28,000/- p.m. plus 30% HRA for Extended SRF
 Age : Below 35 years for RA / Below 33 years for Extended SRF (relaxable in case of SC/ST/OBC/WOMEN candidates only, as per rule)
Advertising

How To Apply for Bose Institute Recruitment 2020 for Research Associate / Extended SRF
Eligible and Interested candidates may apply on plain paper quoting Advertisement No. and position on the sealed envelop as well as application with complete Bio-data giving details of qualification i.e. examination passed, year, division, percentage of marks from Secondary onwards and stating the area of research experience with attested copies of Certificates, Mark-sheets. reprints of publications and a copy of the thesis addressed to the Registrar (Officiating),Bose Institute, P1/12, C.I.T. Scheme VII-M, Kolkata 700054 on or before November 16, 2020.
Know About Bose Institute
Inspired by lofty nationalistic ideals, Sir Jagadish Chandra Bose (1858 – 1937), the father of modern science in the Indian subcontinent, founded Bose Institute. Acharya J C Bose dedicated the Institute to the service of the nation on his sixtieth birthday (November 30th, 1917), while delivering his famous speech "The voice of life". Rabindranath Tagore who was then visiting USA, composed the soul-stirring "Matri mondiro punya angono" for the occasion. This song (manuscript in Bengali and translation in English) is the anthem of the Institute. The Institute was founded as "not merely a laboratory but a temple", with its principal aims being the advancement of science and diffusion of knowledge.
Swami Vivekananda, Sister Nivedita (whose influence is reflected in the institutes emblem of vajra), Sara Chapman Bull (whose generous philanthropy was significant in setting up of the Institute) and Rabindranath Tagore were among those who had consistently inspired and supported J. C. Bose in his endeavours. A meeting of the Governing body of Bose Institute was held on 8th September 1919 under the Chairmanship of Sir Nilratan Sircar wherein it was "Resolved that Lord Sinha, Sir Rabindranath Tagore and Mr B.N. Basu be elected members of the Governing Body." Subsequently, luminaries like Birbal Sahni, Shanti Swarup Bhatnagar, Sisir Kumar Mitra, Raja Ramanna, MS Swaminathan etc. have been associated with the Governing Body / Council of the Institute.
The founder of modern Indian art, Abanindranath Tagore wrote in his memoirs that Bose wanted the Institute building to be one of the finest in the city and the pink sandstone was brought from Chunar and the stone craftsmen from Benaras. Abanindranath and his equally illustrious student Nandalal Bose generously helped the Institute on the artistic aspects. The Bengalee, a well-known newspaper wrote on December 1, 1917 – "The building which has been constructed by a young architect AN Mitter is a striking and dignified one." At the entrance to the building is a marble relief of Sister Nivedita by the renowned sculptor, Padmasri Vinayak Pandurang Karmakar. This was done on the lines of Nandalal Bose's famous painting of Nivedita, named "The lady with the lamp".
Bose Institute is Asias first modern research centre devoted to interdisciplinary research. Since inception, the Institute has been visited by numerous stalwarts, such as the writer Aldous Huxley (1926), heads of foreign states like King Albert I of Belgium (1925) and President Brezhnev of USSR (1959). Over the decades, many Nobel laureates from several countries like Neils Bohr, Archibald Hill, Robert Millikan, Frédéric Joliot-Curie, Irene Joliot-Curie, Joshua Lederberg, Patrick Blackett, Sir John Cockroft, Arthur Kornberg, Robert Synge, Gerhard Herzberg, Subrahmanyan Chandrasekhar, Paul Crutzen, Richard Ernst, Har Gobind Khorana, Sir George Porter, Sir Anthony Leggett, Harald zur Hausen, Sir Richard Roberts, Derek Barton, Venkatraman Ramakrishnan, Ada Yonath etc. have visited the Institute. The Institute has also been visited by many distinguished scientists like Ronald Fisher, George Gamow, Sir Harold Jeffreys, E Newton Harvey, John D Bernal, Sir Harold Spencer Jones, Harlow Shapley, Farrington Daniels etc.
Click Here to Apply for Bose Institute Recruitment 2020 for Research Associate / Extended SRF