Advertising

About this role
Responsible for network mapping which includes recording and performing connectivity for copper and fibre network including network for other ISP in the line plant facility management system
You'll have the following responsibilities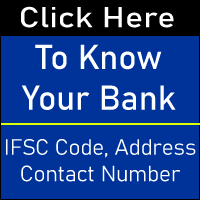 To share ownership of the production and Personal Development Plans
To make sure that the line plants are available at the required positions so that the actual physical connectivity can be done without creating hassle for field engineer, thereby providing broadband connectivity to customers
Coordination with Planner & Technical teams for resolution.
To confirm connectivity, routing details, checking and placing line plants which facilitates the functionality of current network and provide accurate information in case of expansion or transition of network.
Planning of Sites & generating field work for engineers to action upon.
Bandwidth provisioning & resolving Data integrity issues of the network.
Planning & recording of fibre routes directly to hub sites for the Core networks, FTTP / FTTC/FTTX
You'll have the following skills & experience
Role would need technical competence in Telecom Network & Network Methodologies.
Good written & verbal communication skills.
Good understanding of telecom terminologies.
Should not have applied for same position in past 3 month
Desired Candidate Profile:
Holds an engineering or technical qualification 

Good exposure in domain of Transmission & telecom industry.

24/7/365 availability, including willingness to work on weekends, holidays and night shifts. 
 

Advertising







BT Freshers Recruitment 2020: BT has a key role in British society, fostering change and leading technology innovation. From delivering the Olympics, to supporting the emergency services, to investing more into research than any other UK technology company, we take pride in everything we do – and in the people who work here.
We're now a global company operating at the forefront of the information age, employing 90,000 people in 180 countries. And we're on a mission. Guided by our core values of Personal, Simple and Brilliant our goal is to help customers, communities and businesses overcome barriers and release their potential.
Job Profile: Trainee Associate Engineer
Degree Needed: B.E/B.Tech
Exp Needed: Freshers
Work Location Gurugram
Last Date to Apply: 31 October 2020