Advertising

Job Description:
BYJU'S is looking for passionate, self-driven, and focused individuals who can take the education revolution to the next level. Are you the one we're looking for? Interested?
This is an individual contributor role in an employee-oriented, high performance environment. You will be working 5 days a week with Mondays and Tuesdays being week-off.
Must have: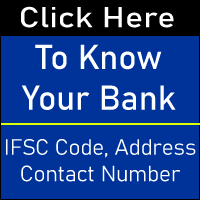 Any Graduation degree or All semester mark sheets barring the final semester (only applicable for 2020 Graduates)
Willingness to build a career in sales domain
 

Advertising







Good to have:
Highly effective communication
Strong conviction
High energy and enthusiasm
Prior experience in sales and business development is an add-on
Good grasp of the school curriculum and learning
About the Company: BYJU'S is the world's most valuable ed-tech company and the creator of India's most loved school learning app which offers highly adaptive, engaging and effective learning programs for students in classes 1 -12 (K-12) and competitive exams like JEE, NEET and IAS.
Company Name: BYJU
Probation Period: 2 Months
CTC during probation period: ₹25,000/month
CTC post probation period: ₹ 7 lacs(fixed) + ₹ 3 lacs(variable)
Role: Business Development Associate – Inside Sales
Location: Bengaluru
CTC during probation period: ₹25,000/month
CTC post probation period: ₹ 5 lacs(fixed) + ₹ 3 lacs(variable)