Advertising

Calcutta High Court is looking for assistant registrar and want LLM candidates.
Company Name : Calcutta High Court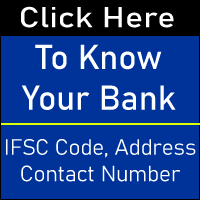 Post Name : Assistant Registrar
Location : Calcutta
Education : LLM
Experience : Freshers
Advertising

Candidate Requirement for Calcutta High Court Recruitment 2020 for Assistant Registrar
Education : LLM
Job Details for Calcutta High Court Recruitment 2020 for Assistant Registrar
Applications are invited from Indian citizens for filling up 02 (two) vacancies in the post of Assistant Registrar (Direct Recruit from Legal Profession) in the Pay Band Scale (unrevised) of Rs. 15,600 – Rs. 42,000 (PB- 4A) with minimum pay Rs. 16,930/- and Grade Pay Rs. 5,400/- plus special allowance of Rs. 200/- per mensem with other usual allowances admissible under the Rules.
The appointments will initially be made on purely temporary basis but are likely to be made permanent.
Essential Qualification : Candidate must be a Law Graduate and a practising advocate and must be having knowledge of the vernacular of the State of West Bengal.
Age:  Not less than 18 years and not more than 40 years as on 1st day of January, 2020 (Upper age limit is relaxable by 05 years in case of S.C./S.T. candidate of West Bengal only).
Fees : Each application must be accompanied by examination fees of Rs. 700/- (Rs. 300/- for S.C./S.T. of West Bengal candidates only) to be deposited only by Bank Draft which must be purchased on or after the date of publication of this advertisement and before the last date of submission of application and drawn in favour of the Registrar, High Court, Original Side, Calcutta, payable at Kolkata.
Advertising

How To Apply for Calcutta High Court Recruitment 2020 for Assistant Registrar
Eligible candidates may download their applications format
Every application must be submitted in a closed envelope mentioning therein the category and the post applied for on the bottom left corner, which shall have to reach the office of the 1st Floor, Main Building, High Court, Calcutta within 4:30 p.m. of October 5, 2020, either by hand or by post.
Know About Calcutta High Court
The High Court at Calcutta, formerly known as the High Court of Judicature at Fort William, was brought into existence by the Letters Patent dated 14th May, 1862, issued under the High Courts Act, 1861, which provided that the jurisdiction and powers of the High Court were to be defined by Letters Patent.
Click Here to Apply for Calcutta High Court Recruitment 2020 for Assistant Registrar