Full Time
Applications have closed
Head Constable  job in Central Reserve Police Force
No. of Vacancies :1412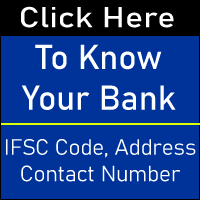 Qualification  :  10 + 2 pass from a Board or university recognized by the Central or State Qualification Govt.
Pay :  7th CPC Pay Matrix Leve14, Rs. 25,500 – 81,100/- plus allowances like DA, HRA, CCA, and other allowances as admissible under Rules.
Age Limit : The upper age limit for appearing in the L,DCE will be 32 years. The Cut off date for determining age of candidates for accepting applications will be August 2019.
Selection Procedure  :   Selection process consists of following stages: Sta e-I Written Examination At the very beginning written examination will be conducted. The written test will consist of only OMR based objective type multiple choice questions. The bilingual question paper should be of 160 marks comprising of 160 questions consisting Of one mark for each uestion with 3 hours duration. The uestion a will be of 10-+2 ass standard.
i) General intelligence, awareness, reasoning Numerical 60 Marks abilit
ii) Professional Knowled e
iii I-an ua e com rehension and Communication skill Total:- 70 Marks 30 Marks 160 Marks
How To Apply
Interested candidates should Apply Online latest by 05/03/2020.
The 
Central Reserve Police Force
 came into existence as Crown Representative's Police on 27th July 1939. It became the Central Reserve Police Force on enactment of the CRPF Act on 28th December 1949. It has completed 60 years of glorious history. The Force has grown into a big organization with 207 Bn, (including 181 executive Bns, 2 Mahila Bns,  10 RAF Bns, 6 CoBRA  Bns,  2 DM  (NDRF) Bns, 5 Signal Bns and 1 Special Duty Group),  37 Group Centres,   11 Training Institutions, 2 CWS, 7 AWS, 3 SWS, 4 Composite Hospitals of 100 bed and 17 Composite Hospitals of 50 bed