Advertising

Full Time
Applications have closed
CISCO is looking for off campus drive 2020 and want B.E. / B.Tech candidates.
Company Name : CISCO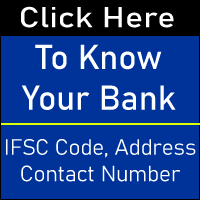 Post Name : Off Campus Drive 2020
Location : Bangalore
Education : B.E. / B.Tech
Experience : Freshers
Advertising

Candidate Requirement for CISCO Jobs 2020 : Off Campus Drive 2020
Degree Needed: BE/B.Tech
Job Details for CISCO Jobs 2020 : Off Campus Drive 2020
Desired Candidate Profile:
Desired Degree: Master's Degree (MS/MBA/MA etc) Program
Desired Major: Business, Industrial Engineering, Operations Research, Supply Chain Management or equivalent.
Minimum CGPA of 3.0 out of 4.0
The requirement is for 2021/22 passout only
Analyse business processes, find gaps and identify improvement opportunities
Strong data analytics and visualization skills: Work with a large amount of data and having business context to derive meaningful insights from the analysis of the data
Present data and insights in a logical, influential manner to drive data-driven business decisions
Capture the inventory of Supply Chain data sources, dashboards, measurements and metrics to prepare and manage integrated data architecture
Perform data mapping, lineage, classification and data dictionary to create a Master Data Catalogue
Conduct Periodic data health monitor & cleansing
Assist with retiring unused data elements and rationalizing/enabling future data elements
Enable data discovery and various analytics platform with the self-service model (predictive and prescriptive analytics
Partner with the functional owners on analysis of data flows, data stores, and measurements/metrics integration
Perform metrics analysis as required to provide actionable information to end-users
Active participation in Data Scientist role & skills development across Supply Chain Operations.
Lead and drive Supply Chain cross-functional teams to become analytics-driven discipline
Job Profile: Data Analyst (Intern)
Degree Needed: BE/B.Tech
Batch Eligible: 2021/2022 Batch
Work Location: Bangalore, IN
Experience Needed: Freshers
Advertising

How To Apply for CISCO Jobs 2020 : Off Campus Drive 2020
Candidate Should Be Direct Apply Also
Know About CISCO
Cisco Systems, Inc. is an American multinational technology conglomerate headquartered in San Jose, California, in the center of Silicon Valley. Cisco develops, manufactures and sells networking hardware, software, telecommunications equipment and other high-technology services and products.
Click Here to Apply for CISCO Jobs 2020 : Off Campus Drive 2020