Advertising

Full Time
Applications have closed
Citibank Na is looking for off campus drive 2021 and want B.E. / B.Tech , Any Graduate candidates.
Company Name : Citibank Na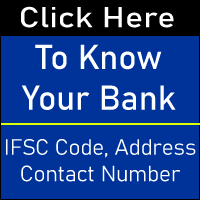 Post Name : Off Campus Drive 2021
Location : Pune
Education : B.E. / B.Tech , Any Graduate
Experience : Freshers
Advertising

Candidate Requirement for Citibank Na Jobs 2020 : Off Campus Drive 2021
B.E/B.Tech/Any Degree
Job Details for Citibank Na Jobs 2020 : Off Campus Drive 2021
Job Description: The Applications Development Programmer Analyst is an intermediate level position responsible for participation in the establishment and implementation of new or revised application systems and programs in coordination with the Technology team. The overall objective of this role is to contribute to applications systems analysis and programming activities.
Responsibilities:
Utilize knowledge of applications development procedures and concepts, and basic knowledge of other technical areas to identify and define necessary system enhancements
Identify and analyze issues, make recommendations, and implement solutions
Utilize knowledge of business processes, system processes, and industry standards to solve complex issues
Analyze information and make evaluative judgements to recommend solutions and improvements
Conduct testing and debugging, utilize script tools, and write basic code for design specifications
Assess applicability of similar experiences and evaluate options under circumstances not covered by procedures
Develop working knowledge of Citi's information systems, procedures, standards, client server application development, network operations, database administration, systems administration, data center operations, and PC-based applications
Appropriately assess risk when business decisions are made, demonstrating particular consideration for the firm's reputation and safeguarding Citigroup, its clients and assets, by driving compliance with applicable laws, rules and regulations, adhering to Policy, applying sound ethical judgment regarding personal behavior, conduct and business practices, and escalating, managing and reporting control issues with transparency.
Qualifications:
0-2 years of relevant experience
Experience in programming/debugging used in business applications
Working knowledge of industry practice and standards
Comprehensive knowledge of specific business area for application development
Working knowledge of program languages
Consistently demonstrates clear and concise written and verbal communication
Job Profile:  Applications Development Programmer Analyst
Degree Needed: B.E/B.Tech/Any Degree
Exp Needed: 0 – 2 years
Work location: Pune
Advertising

How To Apply for Citibank Na Jobs 2020 : Off Campus Drive 2021
Candidate Should Be Direct Apply Also
Know About Citibank Na
Citi Bank Inc. or Citi is an American multinational investment bank and financial services corporation headquartered in New York City. The company was formed by the merger of banking giant Citicorp and financial conglomerate Travelers Group in 1998 Travelers was subsequently spun off from the company in 2002.
Click Here to Apply for Citibank Na Jobs 2020 : Off Campus Drive 2021