Advertising

Full Time
Applications have closed
Cognizant is looking for programmer analyst trainee and want B.E. / B.Tech , M.E. / M.Tech candidates.
Company Name : Cognizant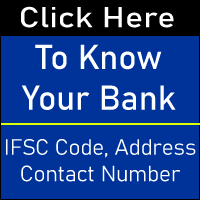 Post Name : Programmer Analyst Trainee
Location : Across India
Education : B.E. / B.Tech , M.E. / M.Tech
Experience : Freshers
Advertising

Candidate Requirement for Cognizant Jobs 2020 : Programmer Analyst Trainee
B.E/B.Tech/M.E/M.Tech
Job Details for Cognizant Jobs 2020 : Programmer Analyst Trainee
Qualification: Science / Engineering graduate
Exp Needed: Freshers
Job Profile: Programmer Analyst Trainee
Work Location: Across India
Responsibility:
1 Requirement Analysis:
Understanding the functional aspects of the client's requirement
2 Efficient Task Execution:
Adherence to schedule/timelines.
Raise clarifications/issues/concerns regarding work output to the lead on time
Maintain effective working relationship (Interpersonal) with team members and supervisors.
Adhere to Organization policies and procedures.
Participate in project and organization initiatives led by the Delivery leadership.
Ensure appropriate classification and prioritization of tasks.
Comply with defined process during task execution.
Provide periodic task level updates as required.
3 Documentation:
a. Assisting in creating documentation about client-specific applications project-specific processes and workflowsb. Creating application-specific reports Eg:
SLA KPI reports performance aspects:
number of transactions processed per day no of successful transactions etc4 Participation in Calls/Status reporting:
Participating in daily standup calls and weekly calls
Participating in creation of Weekly and Monthly reports to Clients.
Understanding details of the quality processes and practices followed in the project from different sources
Going through Project-specific documents and boot camps to learn about client application suites technology stacks used in the client environment and client-specific processes and tools(like Quality Center JIRA).
Attend any Knowledge Transition sessions conducted within the project to gain proficiency in project-level knowledge.
Completing the domain / technical / project relation training and certifications.
Must-Have Skills
CA Identity Manager
Inventory Management
Advertising

How To Apply for Cognizant Jobs 2020 : Programmer Analyst Trainee
Candidate Should Be Direct Apply Also
Know About Cognizant
Cognizant (Nasdaq-100: CTSH) is one of the world's leading professional services companies, transforming clients' business, operating and technology models for the digital era. Our unique industry-based, consultative approach helps clients envision, build and run more innovative and efficient businesses. Headquartered in the U.S., Cognizant is ranked 194 on the Fortune 500 and is consistently listed among the most admired companies in the world. Learn how Cognizant helps clients lead with digital at
Click Here to Apply for Cognizant Jobs 2020 : Programmer Analyst Trainee