Advertising

Full Time
Applications have closed
Responsibilities

Design, develop, test, deploy, maintain and improve software
Manage individual project priorities, deadlines and deliverables
Collaborate with product managers and backend engineers to own, build, iterate, and ship new features to enhance the cloud products user experience
Collaborate with frontend engineers across teams to collaborate on design decisions and standardize methodologies
Write various kinds of tests including unit and Cypress integration tests
Write and review technical proposals
Improve engineering standards, tooling, and processes
Program mostly in TypeScript, and learning from and contributing to a team committed to continually improving their skills
Key technologies this role will employ: TypeScript, React, Redux, CSS and CSS-in-JS, Cypress, Functional Programming, Go (Golang), Kubernetes, AWS, Azure, GCP, Grafana, Prometheus, Alert Manager, Thanos, Terraform, Vault, Couchbase Server, Datadog
 

Advertising







Qualifications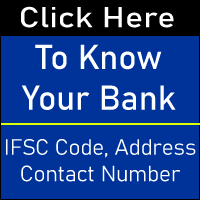 You are able to knowledgeably discuss performance, security, and user interactions within complex systems
You love to build delightful and accessible user experiences using web technologies
You are kind and collaborative
You enjoy working remotely with people from all over the world
You care deeply about software quality and operability, and better ways of building software
Value clear, open communication. We value thoughtful feedback, regular dialogue, and collaboration as fundamental skills on our team.
Couchbase Recruitment Hiring For Software Engineer Position: At Couchbase, big things happen. Every day, we're translating vision into reality by tackling new and exciting challenges head-on. This is a breakthrough stage in our company, where the enthusiasm of our employees and leadership team is infectious and growing. You'll have the opportunity to learn new skills, grow your career, and work with the smartest, most passionate people in the industry.
You are a Frontend Engineer who crafts delightful web interfaces, designs, prototypes new and innovative experiences, and implements features while advocating for UX.
Here's a brief look at what success looks like in this role:
In 3 months time- you'll have collaborated with the team to build and have shipped a material contribution such as a new feature, regularly contributed to code reviews, and fixed a new bug.
In 6 months time- you'll have earned the trust of the team and have taken on independent code review responsibilities while collaborating on the design of new features.
In 12 months time- you'll have delivered tasks through the entire SDLC, from design through development with some guidance and have established a cadence of on-time delivery with high-quality work.
This role is also open to remote work (USA, UK, India & Canada) as our teams are globally distributed. We are a remote-first team. Prior experience working remotely is not required, however, we are looking for team members who perform well given a high level of independence and autonomy and will establish a cadence of on-time delivery with high-quality work.
 

Advertising







Job Profile: Frontend Engineer – Cloud (Remote)
Company Name: Couchbase
Company Location: Bengaluru, Karnataka, India
Degree Needed: BE/BTech/ME/MTech