Advertising

Job Description: Cuemath is looking for a smart, self-motivated, creative SEO content writers to join the team that works on Content Optimisation from an SEO perspective. You'll create many math-related backlink articles (published as guest posts). If you are interested in making a huge difference to Cuemath's traffic, read on.
Duties and Responsibilities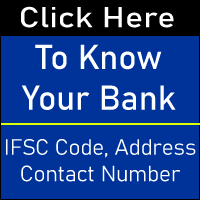 As a Content Writer, you will be responsible to plan and develop creative and search engine optimized content copy
Your work will revolve around creating content, coordinating with the SEO technical team, coordinating with the graphics team to launch multiple content pieces for the growth of your project category
Regularly coordinate with our SEO technical experts to do thorough keywords research and identification
Plan, develop and implement our SEO Content strategy for the allocated project based on best practices of SEO and business value prioritization rules.
Suggest improvements in process and productivity optimization
 

Advertising







Requirements and Qualifications
Sound knowledge of SEO metrics and backlinking articles
Blog writing skills preferred
Grammar and English language proficiency
Excellent proficiency till Grade 12 Mathematics.
Sense of ownership and pride in your content performance and its impact on the company's overall success
Critical thinker and problem-solving skills
Team player
Good time-management skills
Great interpersonal and communication skills
What we're looking for…
Immediate joiners
Math passion
Motivation, dedication, strong work ethic and curiosity
Someone who loves learning new things, and admits when they don't go as planned
Good with creative writing
Things you'll love…
Excellent compensation for outstanding candidates
Opportunities to work with brilliant people who also like to have fun
Excellent career growth opportunities
Education:
Graduates from IIT/NIT/DU with excellent academic background preferred
 

Advertising







About Cuemath: Cuemath is India's #1 online math learning and coding program or KG-10th grade students across all school boards, spread over 10+ countries (UK, USA, UAE, Singapore, Canada, Thailand, Indonesia, Egypt, Nigeria, India, Nepal, Bangladesh and more).
The Cuemath Program has been designed to build a strong math and coding foundation in children by sharpening their knowledge of concepts, aptitude and reasoning skills.
Students in the Cuemath program are taught by world-class teachers from India's premier institutions, in tailor-made sessions, created to focus on the individual needs of the students.
Job Profile: Math SEO Content Writer
Company Name: Cuemath
Company Location: Bengaluru, Karnataka, India
Job Type: Remote