Advertising

Full Time
Applications have closed
What You Will Be Doing
Support clients over the phone and email by answering their product questions and offering technical assistance
Offer best practice tips to clients in an effort to boost their meeting attendance via Cvent's marketing engine
Gather client requirements for future releases of the product
Create and maintain all product documentation
Implement and manage the online portion of client events as and when needed
Gather client requirements and implement them in Cvent's event management software
Communicate with the client and review the initial implementation with them and make required changes
Provide suggestions to the client to improve the overall result of the implementation and help client meet their goals
Document all communication with the client in Cvent's CRM software
Advertising

What You Need for this Position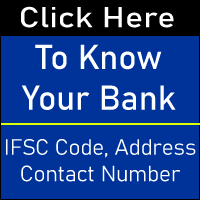 Excellent communication skills (verbal and written)
Graduate/ Under-graduate(drop-out) with strong analytical and logical skills
Experience in US Customer Service is a must
Preference would be given to candidates who have prior experience of having travelled, studied or worked abroad
Strong business acumen, ethics and high integrity
High comfort level in using online software products
Must be articulate, organized, detail-oriented and have the ability to multi-task
Quick learner, with a positive attitude and ability to work well within a team.
Job Description: We have multiple Associate Product Consultant positions for graduates with 1-5 years of work experience in our Client Services department for Event Management software product.  You shall either be a part of a team that supports clients over the phone and email on the Cvent Event Management software or will be responsible for implementing their event requirements in the tool and sharing best practices with them.
Advertising

Company Name: Cvent
Job Profile: Associate Product Consultant
Work Location: Gurgaon
Cvent Freshers Recruitment As Associate Product Consultant: Cvent has over 90,000+ users spread across 40 countries. Representative clients include Marriott, Hyatt, KPMG, the World Bank, Rolls Royce, American Marketing Association, WalMart, Mobil, Yahoo, Harvard University, United Way, BMW, and Siemens.