Advertising

Deutsche Bank is looking for critical replacement cib tech vp and want B.E. / B.Tech , MBA / PGDM / MBM candidates.
Company Name : Deutsche Bank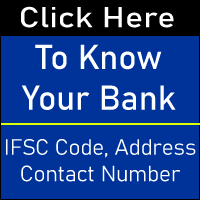 Post Name : Critical Replacement Cib Tech Vp
Location : Pune
Education : Any Graduate / Post Graduate
Experience : Freshers
Advertising

Candidate Requirement for Deutsche Bank Jobs 2020 : Critical Replacement Cib Tech Vp
Position Overviewbusiness Unit: Cb/ib Techhiring Manager For The Role: Narendra Karamchandanirole Description overviewthis Role Is Required To Support The Central Strategy & Transformation Function In Cib Technology. The Resources Is Expected
Job Details for Deutsche Bank Jobs 2020 : Critical Replacement Cib Tech Vp
Position Overview
Business Unit: CB/IB Tech
Hiring manager for the role: Narendra Karamchandani
Role Description
Overview
This role is required to support the central strategy & transformation function in CIB Technology. The resources is expected to work very closely with the senior stakeholders in designing and implementing management processes, preparing dashboards & monthly MI. The candidate should posess strong excel, powerpoint and analytical ability. Knowledge of Tableau would be an added advantage.
What well offer you
As part of our flexible scheme, here are just some of the benefits that youll enjoy
Best in class leave policy
Gender neutral parental leaves
100% reimbursement under child care assistance benefit (gender neutral)
Flexible working arrangements
Sponsorship for Industry relevant certifications and education
Employee Assistance Program for you and your family members
Comprehensive Hospitalization Insurance for you and your dependents
Accident and Term life Insurance
Complementary Health screening for 35 yrs. and above
Roles & Responsibility:
Provide high quality end to end reporting & analytical services
Develop & maintain collaborative working relationships with partner teams including Finance, COO, HR, Program Managers
Understand the cost drivers within cost base to provide insight to COO
Prepare & review monthly forecasting, full year plan
Leverage best practices & process excellence ways of working across all processes
Target Operating Model (Definition & execution of TOM), closely track the headcount movements and provide update to the management
Proactively identifying, reconciling and escalating expenses vs budget issues
Resource Management, hiring, attrition, seating
Identify opportunities for process improvement and automating current business process to avoid manual intervention
Responsible for managing the cost allocation and handling business queries
Timely respond to ad-hoc queries form senior management
Skills Required
Preferably CA / MBA from reputed institution
Strong FP & A skills
14-18 years of work experience
Proven change management & process improvement experience
Strong written & oral communication skills
Able to work with global stakeholders
Capable of handling different important tasks simultaneously, with ability to challenge & prioritize
Proficient in MS Excel, PowerPoint, Clarity, MS-Access
Familiar with project management & governance
How well support you
Training and development to help you excel in your career
Flexible working to assist you balance your personal priorities
Coaching and support from experts in your team
A culture of continuous learning to aid progression
A range of flexible benefits that you can tailor to suit your needs
About us and our teams
Please visit our company website for further information:
Our values define the working environment we strive to create diverse, supportive and welcoming of different views. We embrace a culture reflecting a variety of perspectives, insights and backgrounds to drive innovation. We build talented and diverse teams to drive business results and encourage our people to develop to their full potential. Talk to us about flexible work arrangements and other initiatives we offer.
We promote good working relationships and encourage high standards of conduct and work performance. We welcome applications from talented people from all cultures, countries, races, genders, sexual orientations, disabilities, beliefs and generations and are committed to providing a working environment free from harassment, discrimination and retaliation.
Click to find out more about diversity and inclusion at Deutsche Bank.
Advertising

Click Here to Apply for Deutsche Bank Jobs 2020 : Critical Replacement Cib Tech Vp