Advertising

Deutsche Bank is looking for information security analyst associate and want B.E. / B.Tech candidates.
Company Name : Deutsche Bank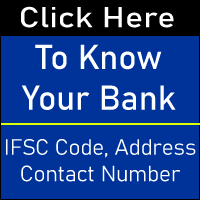 Post Name : Information Security Analyst Associate
Location : Pune
Education : Any Graduate / Post Graduate
Experience : Freshers
Advertising

Candidate Requirement for Deutsche Bank Jobs 2020 : Information Security Analyst Associate
Position Overview[details Of The Role And How It Fits Into The Team]business Services Organization (bso) Supports All Divisions With Information Security Relevant Areas, Like Risk Assessment, Application User Recertification, And End User Managed
Job Details for Deutsche Bank Jobs 2020 : Information Security Analyst Associate
Position Overview
[Details of the Role and how it fits into the team]
Business Services Organization (BSO) supports all divisions with information security relevant areas, like Risk Assessment, Application user recertification, and End User managed applications. BSO is seeking an Information Security Specialist for User recertification and Risk assessment services.
What well offer you
.
As part of our flexible scheme, here are just some of the benefits that youll enjoy
Best in class leave policy
Gender neutral parental leaves
100% reimbursement under child care assistance benefit (gender neutral)
Flexible working arrangements
Sponsorship for Industry relevant certifications and education
Employee Assistance Program for you and your family members
Comprehensive Hospitalization Insurance for you and your dependents
Accident and Term life Insurance
Complementary Health screening for 35 yrs. and above
Your key responsibilities
Understand and analyze business setting front to back from an information security perspective, interact closely with the business (e.g. Divisional CISO, Divisional ISO, project managers, business managers, COO representatives) on new projects and advise the business on information security relevant aspects
Perform risk assessments on processes and projects or vendor relationships from an information security perspective. Liaise with subject matter experts (e.g. in IT, Legal, Group Data Protection, Compliance etc.) to gauge severity of security gaps
End to end understanding and hands on experience of End user recertification process. Onboarding new applications to the banks recertification platform, Aveksa and One Identity Manager. Coordinating the banks recertification process by interacting with stakeholders involved such as the business, Identity and Access Management team and IT.
Liaise with subject matter experts (e.g. in IT, Legal, Group Data Protection, Compliance etc.) to gauge severity of security gaps
Develop an area of expertise and knowledge in an information security topics and support the business during Audits.
Your skills and experience
Should have 8+ years of total work experience or at least 6+ years of relevant experience in similar role.
Background in information security, risk management, Identity and Access management or similar. Background in the business or having worked with a business unit of advantage
Ability to manage multi-tasks assignments and efficiently prioritize workload with limited supervision and resilient under pressure. Analytical skills to evaluate risks and control processes
Ability to build a network in the business and among business managers, project managers and subject matter experts
Strong communication skills both verbal (incl. presentation skills) or written and ability to deal with people at all levels in a global matrix organization
Flexible, pro-active and innovative
How well support you
Training and development to help you excel in your career
Flexible working to assist you balance your personal priorities
Coaching and support from experts in your team
A culture of continuous learning to aid progression
A range of flexible benefits that you can tailor to suit your needs
About us and our teams
Please visit our company website for further information:
Our values define the working environment we strive to create diverse, supportive and welcoming of different views. We embrace a culture reflecting a variety of perspectives, insights and backgrounds to drive innovation. We build talented and diverse teams to drive business results and encourage our people to develop to their full potential. Talk to us about flexible work arrangements and other initiatives we offer.
We promote good working relationships and encourage high standards of conduct and work performance. We welcome applications from talented people from all cultures, countries, races, genders, sexual orientations, disabilities, beliefs and generations and are committed to providing a working environment free from harassment, discrimination and retaliation.
Click to find out more about diversity and inclusion at Deutsche Bank.
Advertising

Click Here to Apply for Deutsche Bank Jobs 2020 : Information Security Analyst Associate