Advertising

Deutsche Bank is looking for java oracle corporate bank technology associate and want candidates.
Company Name : Deutsche Bank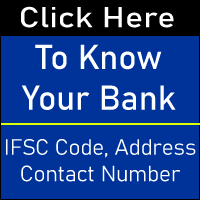 Post Name : Java Oracle Corporate Bank Technology Associate
Location : Pune
Education : Any Graduate / Post Graduate
Experience : Freshers
Advertising

Candidate Requirement for Deutsche Bank Jobs 2020 : Java Oracle Corporate Bank Technology Associate
Position Overviewlead Technology Manageras An Associate For Technology In Our Technology Team, You Will Be A Strong Engineer Who Will Help Solve Business Initiatives. Youll Be An Integral Part Of The Banks Technology Group, Who Will Be A Strong
Job Details for Deutsche Bank Jobs 2020 : Java Oracle Corporate Bank Technology Associate
Position Overview
Lead Technology Manager
As an Associate for Technology in our Technology team, you will be a strong engineer who will help solve business initiatives. Youll be an integral part of the banks technology group, who will be a strong code committer. Deutsche Bank is investing heavily in technology, which means we are investing in you. Join us here, and youll constantly be looking ahead.
What We Offer You
We offer competitive health and wellness benefits, empowering you to value life in and out of the office
Retirement Savings Plans, Parental Leave, and other family-friendly programs
Educational Resources including College Coaching, Sponsorship[Tuition and Test Prep] Programs, and Student Loan Refinancing
Your Role
What Youll Do
Design and code in Java based technologies
Passion to deliver state of the art solutions and be hand-on technologist
Be an integral team member and a team player
Aspirational in implementing leading technology advancements in the industry
Maintain hygiene, Risk and Control and Stability at to core to every delivery
How Youll Lead
Be a key player in building partnership with the Product and management stakeholders
Look beyond and go the extra mile to add value to the technology organization beyond the functional role
Lead by example and have client centricity at the core
Skills Youll Need
Java , J2EE Technology (Servlets, JSP)
Cloud based technologies working on Microservice architecture
ORM – Hibernate 2.0
Frameworks – Spring 3.0, Struts2, Camel
Database : Oracle 10G or higher
Advantage : Maven (Build tool), SONAR (Code Quality)
Web Technology – HTML, XML, CSS, Javascript
Skills That Will Help You Excel
Ability to write high quality code according to DB standards
Ability to solve business or production problems
Strong analytical skills
Proficient communication skills
Proficient English language skills (written/verbal)
Ability to work in virtual teams and in matrixed organizations
Deutsche Bank Values & Diversity
Deutsche Bank is an Equal Opportunity Employer – Veterans/Disabled and other protected categories.
Our values define the working environment we strive to create diverse, supportive and welcoming of different views. We embrace a culture reflecting a variety of perspectives, insights and backgrounds to drive innovation. We build talented and diverse teams to drive business results and encourage our people to develop to their full potential. Talk to us about flexible work arrangements and other initiatives we offer.
We promote good working relationships and encourage high standards of conduct and work performance. We welcome applications from talented people from all cultures, countries, races, genders, sexual orientations, disabilities, beliefs and generations and are committed to providing a working environment free from harassment, discrimination and retaliation.
Click to find out more about diversity and inclusion at Deutsche Bank.
Advertising

Click Here to Apply for Deutsche Bank Jobs 2020 : Java Oracle Corporate Bank Technology Associate