Advertising

Deutsche Bank is looking for reward recognition analyst and want Bachelors/ Degree candidates.
Company Name : Deutsche Bank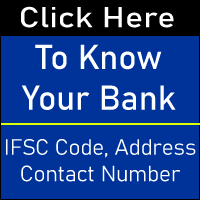 Post Name : Reward Recognition Analyst
Location : Bengaluru / Bangalore
Education : Any Graduate / Post Graduate
Experience : Freshers
Advertising

Candidate Requirement for Deutsche Bank Jobs 2020 : Reward Recognition Analyst
Position Overviewwriting Adverts * Promote Rather Than Describe * Highlight What Is Exciting, Innovative, Unique About The Role * Use you Statements As If You Were Speaking Directly To The Candidate * Word Count 400 – 500gender Di
Job Details for Deutsche Bank Jobs 2020 : Reward Recognition Analyst
Position Overview
Writing Adverts
Promote rather than describe
Highlight what is exciting, innovative, unique about the role
Use YOU statements as if you were speaking directly to the candidate
Word count 400 – 500
Gender Diversity
Use supportive language How well support you to excel. Coaching and training
Use collaborative language team, together, we, cooperate, trust, support, share
Highlight benefits that particularly resonate with females flexible working, mentors, work life balance
Check that the advert is gender neutral-coded
DB Brand Words (TBC)
Passion
Us
Together
We
Potential
Spirit
World-leading
[Details of the Role and how it fits into the team]
OFB team manages the exit of employee end to end. They work on Voluntary and Involuntary Terminations.
Our scope of service is spread across APAC / UK and US region. We work on Exit formalities, Holiday calculation, Leaver notification, Severance calculation and letters. We also work on Full and Final settlement for leaver along with relevant sign offs. We use Workday, HR help / Docusign etc.
What well offer you
Please be aware there are regional differences to DB benefits and you will need to check the correct package per advert.
As part of our flexible scheme, here are just some of the benefits that you ll enjoy
Best in class leave policy Gender neutral parental leaves 100% reimbursement under child care assistance benefit (gender neutral)Flexible working arrangements Sponsorship for Industry relevant certifications and education Employee Assistance Program for you and your family members Comprehensive Hospitalization Insurance for you and your dependents Accident and Term life Insurance Complementary Health screening for 35 yrs. and above Work on Exit case within the agreed SLA and proper due diligence Focus on delivering first time right Stake holder management Ownership of the request Tracker maintenance Regular follow up with the internal team Should have the right attitude towards customer handling.Follow regular working hours Regular reporting to the management Maintain transparency in BAU and communication Good communication skill both vocal and written Advanced excel / Word and presentation knowledge Experience in handling letters will be preferable Experience in handling case management tool like HR help will be preferable Experience in workday Require experience in stakeholder management
How well support you
List a maximum of 5 bullets detailing support to help develop, train, coach, progress and optimise work life balance
Complete calendarised training on the process On job training with help of SME shadowing Regular team meeting connect Refresher training on need bases Regular one on one connect with the manager which will involve career planninghttps://www.db.com/company/company.htm
Deutsche Bank & Diversity – Do not add – This is a standard paragraph that will pull through automatically for external adverts in Workday.
Diversity, inclusion and mutual respect are essential elements of who we are. These values define the working environment we strive to create engaging, supportive and welcoming of different views. We believe innovation stems from intellectual curiosity alongside the right mix of skills and talents. Therefore, we embrace a culture reflecting a variety of perspectives, insights and backgrounds. The company promotes equality of opportunity and encourages the development of all employees to their full potential. We are open to agile working arrangements talk to us about flexibility and other initiatives we offer.
We are an equal opportunities employer who seeks to recruit and appoint the best available person for a job regardless of age, disability, gender reassignment, marriage or civil partnership, pregnancy or maternity, race (which includes colour, nationality and national or ethnic origins), religion or belief, sex or sexual orientation.
Our values define the working environment we strive to create diverse, supportive and welcoming of different views. We embrace a culture reflecting a variety of perspectives, insights and backgrounds to drive innovation. We build talented and diverse teams to drive business results and encourage our people to develop to their full potential. Talk to us about flexible work arrangements and other initiatives we offer.
We promote good working relationships and encourage high standards of conduct and work performance. We welcome applications from talented people from all cultures, countries, races, genders, sexual orientations, disabilities, beliefs and generations and are committed to providing a working environment free from harassment, discrimination and retaliation.
Click to find out more about diversity and inclusion at Deutsche Bank.
Advertising

Click Here to Apply for Deutsche Bank Jobs 2020 : Reward Recognition Analyst