Advertising

Deutsche Bank is looking for trade and/or transaction opera and want Any Graduate candidates.
Company Name : Deutsche Bank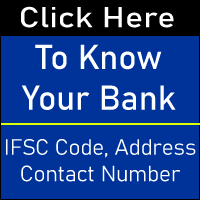 Post Name : Trade And/or Transaction Opera
Location : Bengaluru / Bangalore
Education : Any Graduate / Post Graduate
Experience : Freshers
Advertising

Candidate Requirement for Deutsche Bank Jobs 2020 : Trade And/or Transaction Opera
Position Overview securities Lending Operations Primarily Deals With Supporting Cash Equities, Prime Brokerage And External Counter partys In Borrowing And Lending Of Securities Or Bonds. The Main Function Is To Make Sure All The Trades Are Settled
Job Details for Deutsche Bank Jobs 2020 : Trade And/or Transaction Opera
Position Overview
Securities Lending Operations primarily deals with supporting Cash Equities, Prime brokerage and External counterpartys in borrowing and lending of securities or bonds. The main function is to make sure all the trades are settled on value date. Process involves liaison with various departments, counterparties and Trading desk.
What we will offer you
As part of our flexible scheme, here are just some of the benefits that youll enjoy
Best in class leave policy
Gender neutral parental leaves
100% reimbursement under child care assistance benefit (gender neutral)
Flexible working arrangements
Sponsorship for Industry relevant certifications and education
Employee Assistance Program for you and your family members
Comprehensive Hospitalization Insurance for you and your dependents
Accident and Term life Insurance
Complementary Health screening for 35 yrs. and above
Your key responsibilities
Should have knowledge about the Securities Lending Settlements process.
Working knowledge of Global1, iDetla, Globe, eSpear, DTC and other Market related applications
Interaction with external and internal stakeholders for the resolution of the failing trades.
Proactively chase all parties in settling priority trades like Buy-in, Record Date, High value, Recall trades, etc.,
Ensure no client confidentiality breaches / client complaints
Ensure all the fails are being updated with the required information on a daily basis
Perform Risk Review on a daily basis within the team along with the manager
Supervise the day to day deliverables of the process
Ensure adherence to all cut-off times and quality of processing as maintained in SLA.
Monitor volume inflow and ensure sufficient resource and workflow allocation in a justifiable manner
Ensure that all queries /first level escalations related to routine activities are responded to within the time frames pre-specified.
Update Team Manager of the exceptional occurrences, to enable appropriate action.
Assist the team in carrying out any special tasks or projects that may be required from time to time as assigned by Team Manager/AVP
Assist the team in decision making and taking and be the backup for the Associate
Escalate all potential issues to Manager on a timely basis
Make good use of own skills and seek ways to support/coach other members of the team.
Handle work confidently, adjust to changing priorities, handle ambiguity, and respond constructively to feedback.
Build a strong control procedure/checklist within the team to mitigate the risk
Support Dept. (SME/CTB) book of work throughout year
Build and Develop subject matter expertise in team, design and execute training strategy to become a world class knowledge and performance centre
Ensure alignment with Diversity goals to work towards achieving DAX targets
Your skills and experience
Graduate / PG with a total of 2 to 3 years of experience in Equity Settlements domain.
Excellent communication and interpersonal skills
Strong analytical skills and ability to multitask
Ability to assist in executing/approving transactions and to provide support for managing internal projects/ initiatives/reporting activities
Good understanding of Security lending business
Good understanding of Global Market Regulations & associated risks
Thorough knowledge of various swift messages, Corporate action events and technicalities around reconciliation
Willing to Work in any Shifts
Relevant financial services experience and knowledge of global equity markets will be an added advantage
Capacity to build relationships with clients internally and externally (where applicable)
Exceptional operational/technical/analytical knowledge and skills.
Strong Team Player
How well support you
Training and development to help you excel in your career
Flexible working to assist you balance your personal priorities
Coaching and support from experts in your team
A culture of continuous learning to aid progression
A range of flexible benefits that you can tailor to suit your needs
About us and our teams
Please visit our company website for further information:
Our values define the working environment we strive to create diverse, supportive and welcoming of different views. We embrace a culture reflecting a variety of perspectives, insights and backgrounds to drive innovation. We build talented and diverse teams to drive business results and encourage our people to develop to their full potential. Talk to us about flexible work arrangements and other initiatives we offer.
We promote good working relationships and encourage high standards of conduct and work performance. We welcome applications from talented people from all cultures, countries, races, genders, sexual orientations, disabilities, beliefs and generations and are committed to providing a working environment free from harassment, discrimination and retaliation.
Click to find out more about diversity and inclusion at Deutsche Bank.
Advertising

Click Here to Apply for Deutsche Bank Jobs 2020 : Trade And/or Transaction Opera