Advertising

Ericsson is looking for assistant engineer and want B.E. / B.Tech candidates.
Company Name : Ericsson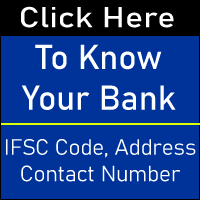 Post Name : Assistant Engineer
Location : Noida
Education : B.E. / B.Tech
Experience : Freshers
Advertising

Candidate Requirement for Ericsson Jobs 2020 : Assistant Engineer
Degree Needed: B.E/B.Tech
Job Details for Ericsson Jobs 2020 : Assistant Engineer
Job Profile: Assistant Engineer
Degree Needed: B.E/B.Tech
Exp Needed: 1 – 3 years
Work Location: Noida (Uttar Pradesh)
You will:
 Handle Alarm Management & ticket management for the assigned Network Services.
Fault remedy requiring on-site presence is dispatched timely (as per the SLA / critical metric) to the field operations organizations.
Regular follow up on the events with relevant departments working on it as per the MSTOP process.
Work towards the IPM parameters assigned by the Shift Manager
To ensure Security is implemented and maintained in accordance with Security and Risk Management directives of the organization
Alignment to the organizational guidelines & departmental processes & procedures
To be successful in the role you must have:
Certifications: Any Certification related to Telecom shall be an added advantage.
Technical and/or functional skills: Good knowledge of service networks / GSM Network / WCDMA network/service applications characteristics and capabilities; Service Performance indicators and their interpretation. Basic Knowledge of services and service applications implementation/integration processes along with Access, Core, Transport & Service Networks.
Values and behaviors: Ericsson Core Values / Honesty / Integrity / shall be exhibited
Qualification:
Years of experience: 1-3 years
Qualifications: Degree in Electrical Engineering/Telecommunication Engineering/Computer Science/Computer Engineering
Advertising

How To Apply for Ericsson Jobs 2020 : Assistant Engineer
Candidate Should Be Direct Apply Also
Know About Ericsson
Telefonaktiebolaget L M Ericsson, commonly known as Ericsson, is a Swedish multinational networking and telecommunications company headquartered in Stockholm.
Click Here to Apply for Ericsson Jobs 2020 : Assistant Engineer