Advertising

Full Time
Applications have closed
Essential Responsibilities: Work with startups and the development team in the Cyber Security team in developing solutions for our healthcare products
Role Summary/Purpose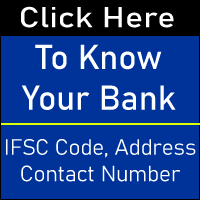 We are looking to grow our team of Cyber Security Lab Group at GEHC in Bangalore.
We are looking for top-notch researchers at all career levels who want to be part of this exciting journey.
As a group, we will innovate and execute on the R&D strategy around Cyber Security Solutions aligned with the GEHC business
Qualifications/Requirements
Third/Fourth-year student in Computer Science, Machine Learning, Electrical Engineering/Electronics and communication engineering with passion in medical imaging.
• Strong foundations in design, analysis, and implementation of algorithms. Basic understanding of machine learning, computer vision or deep learning is preferred.
Advertising

• Expertise and Experience in Cyber Security Field
• Strong theoretical and practical
background in Cyber Security
• Familiarity with Python, C++, and Java.
Job ID: 3427810
Job Profile: Cybersecurity Intern
Degree Needed: B.E/B.Tech/M.E/M.Tech
Work Location: Bangalore
GE Freshers Recruitment As Cybersecurity Intern: GE (NYSE:GE) drives the world forward by tackling its biggest challenges. By combining world-class engineering with software and analytics, GE helps the world work more efficiently, reliably, and safely. GE people are global, diverse and dedicated, operating with the highest integrity and passion to fulfil GE's mission and deliver for our customers. www.ge.com