Advertising

Full Time
Applications have closed
Role Summary: EEDP is an intensive program for people who have a passion for technology, a drive for technical excellence, and share in GE's core beliefs. The program is designed to accelerate participants' professional development through intense technical training and a variety of business-critical assignments. Edison graduates have the technical and business foundation to dedicatedly and continually make creative contributions to GE's future
Essential Responsibilities: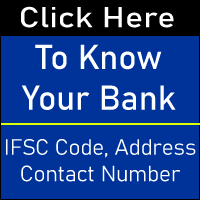 If you love technology and want a career in engineering, the Edison Engineering Development Program is for you! EEDP is a two-year entry-level program consisting of four or more rotational assignments. Rotational assignments are engineering projects driven by real GE business priorities. The program cultivates technical problem-solving skills via advanced engineering coursework, formal reports and presentations to senior leadership, in addition to valuable work experience.
EEDPs in Renewable Energy experience technically challenging and creative rotations in the Renewable Energy industry potentially including rotations in Onshore Wind, Offshore Wind, Hydro, Wind Power, Digital Services, Hybrids and Grid solutions. Engineering focused areas of opportunity include Systems, Analysis, Design, Aero, Controls, Performance and Validation, Materials & Processes, Services & Repair and more.
The core engineering skills gained in assignments are enhanced through Advanced Courses in Engineering and Corporate leadership training. Experience and training combined with mentoring and mentorship from assignment leads, prepares members with the technical skills and values needed to achieve a successful technology career at GE Renewable Energy
Qualifications/Requirements:
– Master's Degree in Civil or Mechanical or Aerospace or Electrical or Electronics or Controls Systems or Equivalent from a Premier Institute
– Strong dedication to a career in technology and a passion for engineering
Advertising

– Demonstrated an analytic approach to problem solving, learning agility
– Excellent communication skills and ability to articulate technical problems in clear and simple terms
– Strong team skills with demonstrated and dedicated leadership skills
Desired Characteristics:
· Basic understanding of engineering and/or manufacturing fundamentals
· Strong oral and written communication skills
· Strong interpersonal and leadership skills
· High self-confidence
· Ability to motivate others
· Demonstrated scholastic achievements
Company Name: GE
Job Profile: Edison Engineering Development Program – EEDP
Work Location: Bangalore
Degree Needed: M.S/M.E/M.Tech
Exp Needed: Freshers
GE Freshers Recruitment As Edison Engineer: GE (NYSE: GE) drives the world forward by tackling its biggest challenges. By combining world-class engineering with software and analytics, GE helps the world work more efficiently, reliably, and safely. GE people are global, diverse and dedicated, operating with the highest integrity and passion to fulfil GE's mission and deliver for our customers.