Advertising

Full Time
Applications have closed
With a startup spirit and 80,000 curious and courageous
minds, we have the expertise to go deep with the world's biggest brands—and we
have fun doing it. Now, we're calling all you rule-breakers and risk-takers who
see the world differently, and are bold enough to reinvent it. Come, transform
with us.
Advertising

Are you the one we are looking for?
We are inviting applications for the role of PA, Customer Service In this role, you will provide customer services and technical support to a leading electronics Giant in India. This job entails providing customer support to end users and B2B customers who buy electronic products like TV, Washing machines, Refrigerators, Mobile phones etc. and this job also includes trouble shooting. The role is to ensure end customer queries are resolved in an efficient manner using in-house trouble shooting guides provided by client.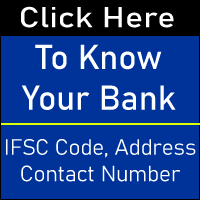 Responsibilitiese Respond to
customer queries on products like Mobile phones, TV, Audio-video, Refrigerator,
Washing machine and other home
appliances
Access
products remotely & provide basic trouble shooting steps to solve technical
issues
Escalate to
responsible person/team in the event of complications/non resolutions on call
Provide
excellent customer service to our customers
Responsible
for delivering excellent customer services on all calls/transactions
Responsible
to showcase strong work ethic, with the ability to work well both independently
and within the context of a larger team-oriented environment
Candidate
should be comfortable with 24*7 shift timings.
Qualifications we seek in you
Advertising

Minimum qualifications
Technical
Graduate (B.Tech/B.sc (Computers)/BCA/ BE or any other formal technical
diploma/Graduation OR
Graduation
degree in non- technical field with work experience in a desktop support/Server
Support program with an International /Domestic BPO* OR
Graduation
Degree in non- technical field with work experience in a consumer electronics
program handling mobile/Laptop technical issues only**.
Preferred qualifications
Fresher can
apply
Tech support
experience in call centers.
Effective
probing skills and analyzing / understanding skills.
Problem
solving skills with customer centric approach with proficiency in spoken &
written English and with neutral English accent. Fluency in Hindi is also
mandatory.
Must be able
to work on a flexible schedule (including weekend shift )
Strong
attention to detail.
Advertising

Genpact is an Equal Opportunity Employer and considers applicants for all positions without regard to race, color, religion or belief,sex, age, national origin, citizenship status, marital status, military/veteran status, genetic information, sexual orientation, gender identity, physical or mental disability or any other characteristic protected by applicable laws. Genpact is committed to building a dynamic work environment that values diversity and inclusion, respect and integrity, customer focus, and innovation. For more information.
Click here to apply