Advertising

Full Time
Applications have closed
Genpact is looking for lead consultant network and want Bachelors/ Degree candidates.
Company Name : Genpact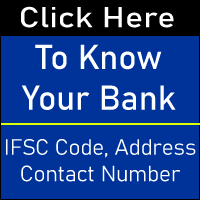 Post Name : Lead Consultant Network
Location : Gurgaon / Gurugram
Education : Any Graduate / Post Graduate
Experience : Freshers
Advertising

Candidate Requirement for Genpact Jobs 2020 : Lead Consultant Network
Job Description :consultant – Voice Operations(https://careers.google.com/jobs#t=sq&q=j&li=20&l=false&jlo=en-us&jc=program_management&) : Enterprise Computehyderabad, Indiawith A Startup Spirit And 80,000+ Curious And Courageous Minds, We Have T
Job Details for Genpact Jobs 2020 : Lead Consultant Network
Job Description :
Consultant – Voice Operations
(https://careers.google.com/jobs#t=sq&q=j&li=20&l=False&jlo=en-US&jc=PROGRAM_MANAGEMENT&) : Enterprise Compute
Hyderabad, India
With a startup spirit and 80,000+ curious and courageous minds, we have the expertise to go deep with the worldu2019s biggest brandsu2014and we have fun doing it. Now, weu2019re calling all you rule-breakers and risk-takers who see the world differently, and are bold enough to reinvent it. Come, transform with us.
Inviting applications for the role of L2 (Contractor) – Voice Operations
In this role you shall be responsible for Installation, configuration and troubleshooting knowledge on VMware/XenApp/XenDesktop/VDI environments and Netscaler.
You shall be expected to possess rich experience in designing, implementing, and supporting other Citrix systems (Storefront, Provisioning Services, Director, Studio, Citrix Universal Printing Server, Profile Management, etc.).
Responsibilities:
Front-end face for Genpact Network Team while participating in internal P1/P2 Incident resolution bridge call
Participate in Bridge calls with clients for joint troubleshooting of voice issues
Work with different Vendors and service Provider for faster and accurate resolution
Playing key role for network related incidents and providing key inputs for Problem Management
Identifying open risk in the production infra and provide input for mitigation
Documenting all Changes done in production environment through Change Management process
Voice Design and hands on Implementation knowledge
Expert in Avaya CM /Session manager/SBC/ Call flow design and troubleshooting
Understanding of MIS tools like CMS / HA CMS
CTI & Adjunct component knowledge with CVLAN / TSAPI licenses
Understanding of Call recording solutions on VoIP / TDM
Understanding of Dialer understanding and Design
QoS for voice traffic engineering over data networks
Co-ordination with Vendor for (equipment and telecom) for implementation.
Bandwidth assessment for voice traffic.
Excellent Communication skills
Hands-on on Avaya Session manager
Capacity / Life cycle managements / Vendor Managements & Escalation/IT cost Optimization
Experience in working with contact center /telecom service provider /vendors who provide technologies (Avaya / Cisco /ASPECT)
Hard / Smart working with good balance of minds on logical thinks
Telecom Service Provider understandings
Minimum qualifications:
Graduate in engineering/IT
Preferred qualifications
Genpact is an Equal Opportunity Employer and considers applicants for all positions without regard to race, color, religion or belief, sex, age, national origin, citizenship status, marital status, military/veteran status, genetic information, sexual orientation, gender identity, physical or mental disability or any other characteristic protected by applicable laws. Genpact is committed to creating a dynamic work environment that values diversity and inclusion, respect and integrity, customer focus, and innovation. For more information, visit (https://www.youtube.com/user/GenpactLtd) .
Advertising

Click Here to Apply for Genpact Jobs 2020 : Lead Consultant Network