Advertising

Genpact is looking for principal consultant scrum master and want candidates.
Company Name : Genpact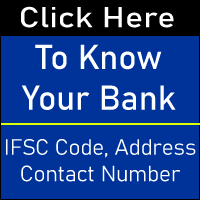 Post Name : Principal Consultant Scrum Master
Location : Bengaluru / Bangalore
Education : Any Graduate / Post Graduate
Experience : Freshers
Advertising

Candidate Requirement for Genpact Jobs 2020 : Principal Consultant Scrum Master
Job Description :principal Consultant, Scrum Masterfunction : Operationslocation: Bangalore, Indiawith A Startup Spirit And 80,000+ Curious And Courageous Minds, We Have The Expertise To Go Deep With The Worldu2019s Biggest Brandsu2014and W
Job Details for Genpact Jobs 2020 : Principal Consultant Scrum Master
Job Description :
Principal Consultant, Scrum Master
Function : Operations
Location: Bangalore, India
With a startup spirit and 80,000+ curious and courageous minds, we have the expertise to go deep with the worldu2019s biggest brandsu2014and we have fun doing it. Now, weu2019re calling all you rule-breakers and risk-takers who see the world differently, and are bold enough to reinvent it. Come, transform with us.
Inviting applications for the role of Principal Consultant- Scrum Master
Responsibilities:
Formulating techniques for effective Product Backlog Management
Makes sure that goals, scope and product domain etc. are understood by every member in the Scrum Team accurately
Helps the team understand the need for clear and concise product backlog items
Ensures that the product owner is clear on how to arrange the product backlog to yield improved value.
Understanding and practicing agility
Facilitating scrum events as requested or needed.
Remove project impediments that boost team efficiency and performance
Act as a change agent that increases the efficiency of the team.
Banking domain Exp is must
Qualifications
Minimum qualifications
Experience in Banking Domain
B.E./B.Tech/MCA/M.Tech
Excellent written and verbal communication skills
Preferred Qualifications/ skills
Prior working experience as a Scrum Master/ Agile coach
Proven interpersonal skills including attention to detail and multitasking skills
We are looking for people with good proven understanding of agile methodology and frameworks like XP, Kanban, SCRUM and Lean!
Effective estimation and Velocity based planning. Splitting Features into Cohesive Value chunks
Genpact is an Equal Opportunity Employer and considers applicants for all positions without regard to race, color, religion or belief, sex, age, national origin, citizenship status, marital status, military/veteran status, genetic information, sexual orientation, gender identity, physical or mental disability or any other characteristic protected by applicable laws. Genpact is committed to creating a dynamic work environment that values diversity and inclusion, respect and integrity, customer focus, and innovation. For more information, visit YouTube (https://www.youtube.com/user/GenpactLtd) .
Advertising

Click Here to Apply for Genpact Jobs 2020 : Principal Consultant Scrum Master