Advertising

HOW YOU WILL FULFILL YOUR POTENTIAL
• You are energetic, self-directed and self-motivated, able to build and sustain long-term relationships with clients and colleagues
• Intuitively coalesce towards problems with an open mind, within the context of a team
• You have exceptional analytical skills, able to apply knowledge and experience in decision-making to arrive at creative and commercial solutions
• You possess a strong desire to learn and contribute solutions and ideas to a broad team
• You are independent and comfortable in a fast-paced, ambiguous and often multi-directional work environments
• Manage multiple tasks and use sound judgment when prioritizing
• Provide digitally-advanced financial products to retail consumers
• Collaborate with a globally-located cross-functional team in building customer-centric products
• Analyze existing software implementations to identify areas of improvement and provide estimates for implementing new features
• Update and maintain documentation for team processes, best practices, and software runbooks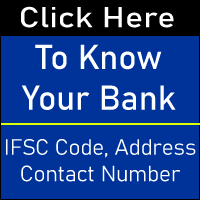 Advertising







SKILLS AND EXPERIENCE WE ARE LOOKING FOR
Minimum 2+ years of relevant experience.
Strong analytical and problem-solving skills
Experience in building end-user applications with high scalability and throughput at an enterprise scale.
Strong understanding of building and managing microservices using REST frameworks and Springboot
In-depth knowledge of Core Java 8, multi-threading and messaging platforms
Exposure to Agile methodologies and Tools, working in AWS environment, Git
Ability to work with remote teams and possess strong communication skills
Bachelor's or Master's degree in Computer science or equivalent.
Preferred Qualifications
• Experience with microservice architecture
• Experience with Java 8, Spring, Rest Frameworks
Goldman Sachs Looking To Hire For Software Engineer Position: At Goldman Sachs, we commit our people, capital and ideas to help our clients, shareholders and the communities we serve to grow. Founded in 1869, we are a leading global investment banking, securities and investment management firm. Headquartered in New York, we maintain offices around the world.
Company Name: Goldman Sachs
Job Profile: Software Engineer-Consumer Engineering
Work Location(s): IN-Bengaluru
Job ID: 2020-65048
Exp Needed: 2+ Yrs