Advertising

Full Time
Applications have closed
Job Specification : Azure, IAAS and PAAS
– Candidate should have strong analytical and Problem solving skills
– Good Understanding about System and Network administration, Data structures and Algorithms
– Good understanding of Cloud technologies preferably azure
– Identifies product improvements or new products by remaining current on industry trends, market activities, and competitors.
– Quick learner with passion to learn and adapt to new technologies
– Excellent verbal and written communications skills
– Attention to details and striving for perfection
– Must to have great team player spirits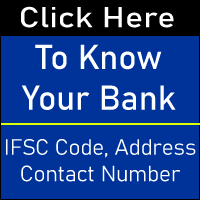 Job Description: Software Engineer (Azure, IAAS)
– Assessment of Client IT Infrastructure, environment and applications
– Preparation of azure deployment and migration plans
– Manager Azure Active Directory/ADFS solutions
– Manage virtualization (Hyper-V/VMware)projects
– Manager azure API's, Application scalability
– Participate in various Technical Workshops and continuous upgrade their knowledge
– Participating in building private and hybrid cloud solutions using azure platform
Advertising

Job Description: Software Engineer (Azure, PAAS)
– Assessment of Client Environment and applications like Dot net, Java, PHP and Python
– Developing and deploying new application on windows azure PAAS platform
– Participation in preparation of migration plan from on-premises to azure PAAS environment for existing developed applications
– Participation in creation and management of database like SQL server and MySQL
– Manage application repository in using Visual studio team
– Cloud Implementations of web-based Projects
– Write Scripts for DevOps and Automation
– Capacity planning, administration, maintenance planning, support, security
– Write scripts for DevOps and Automation
Desired Experience: Freshers
Qualifications: B.E./B.tech in Computer Science and Information Technology
Eligibility Criteria for Hanu Off Campus Drive Hiring Freshers:
1. Min. 60% in 10th & 12th and Min. 70% or 7 CGPA in B.E./B.Tech till 6th Semester
2. No current Backlogs
Annual Compensation: 4 LPA (Includes benefits)
Job/Interview Location: Greater Noida
Joining: Upon completion of graduation (22 days of pre joining training will be either start from 27th January 2020 or April 2020)
Profiles Offered:
1. Software Engineer (Azure, PAAS)
2. Software Engineer (Azure, IAAS)
Advertising

Target Batch: 2020
Interview Rounds:
1) Online Test
2) Group Discussion
3) Face to face interviews (Technical and HR)
Tentative Interview Schedule: Thursday, 19-December, 2019
Hanu Off Campus Drive Hiring Freshers: Hanu, Inc. is the world's leading Cloud innovation company.Hanu does more than help client's soar to new heights with cloud services by accelerating innovation, enabling new business models, cutting costs and gaining market share with truly custom, end-to-end software development and business process outsourcing services. We deliver the Cloud technology insights necessary for our clients to make the right decisions, every day.Founded in 2002, Hanu is headquartered in Princeton, NJ, USA, and has more than 400 rockstars worldwide with Global Delivery Centre in NCR, India. Hanu is the winner of 2019 Microsoft Azure Influencer Partner of the Year.
Click Here to Apply