Full Time
Applications have closed
Job Description:
1. The person will be working in Stores department.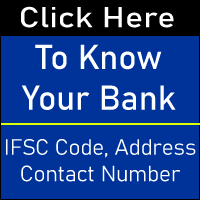 2. Responsible for material movement on shop floor.
3. Should work as per process & guidelines given by management.
Position: Trainee Engineer – Diploma Mechanical ONLY
Department: Stores
Location: Sanand, Ahmedabad
 

Advertising

 
No. of Positions: 5
Academic Qualification: Diploma – Mechanical
Essential Knowledge & Skills: Good technical knowledge of Mechanical background.
Experience : 0 – 1 Year
About the Company: Hitachi Hi-Rel Power Electronics Pvt. Ltd. ( www.hitachi-hirel.com), reckoned as a PIONEER IN POWER ELECTRONICS. We are the leading manufacturer of power electronics products. Today we offer wide range of UPS (Uninterruptible Power Supply) for industrial, commercial & enterprise applications, medium voltage & low voltage variable frequency drives, steel automation and engineered variable frequency drives for customized applications, industrial automation & control products like PLC, SCADA & DCS, grid connected solar inverter, railway inverter and other customized products like UMPS, iDip (dip ride through solutions), etc.