Advertising

Honeywell is looking for payroll specialist and want Any Graduate candidates.
Company Name : Honeywell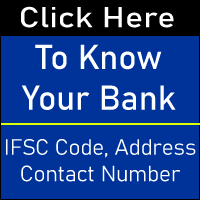 Post Name : Payroll Specialist
Location : Bangalore
Education : Any Graduate
Experience : Freshers
Advertising

Candidate Requirement for Honeywell Jobs 2020 : Payroll Specialist
Any Graduate
Job Details for Honeywell Jobs 2020 : Payroll Specialist
Job Profile: Payroll Specialist I
Degree Needed: Degree
Exp Needed: Freshers
Work Location: Bangalore
Job Description: Provide payroll support to ensure employees get paid on time, every time by verifying data accuracy and meeting compliance. You will apply your creativity and problem-solving techniques to resolve critical employee issues. You will utilize your payroll functional expertise to align critical human resources principles with Honeywell business objectives.
Key Responsibilities
Data Entry and Verification
Payroll Integrity and Compliance
Journal Entry & Record Keeping
Audit
Build Relationships and Broker Services
Customer Support
YOU MUST HAVE
WE VALUE
Bachelor's degree in Finance or Accounting
Knowledge of Federal, State, and Local payroll policies and procedures, or similar relevant experience
Ability to artfully convey even subtle or complex messages clearly, as appropriate for the topic and audience.
Ability to influence at varying levels across the organization
Ability to handle multiple priorities and navigate in a highly matrixed environment
Self-motivated and able to work with little supervision, who consistently take the initiative to get things done, do things before being asked by others or forced to by events.
Advertising

How To Apply for Honeywell Jobs 2020 : Payroll Specialist
Candidate Should Be Direct Apply Also
Know About Honeywell
Honeywell International Inc. is an American publicly traded, multinational conglomerate headquartered in Charlotte, North Carolina. It primarily operates in four areas of business: Aerospace, Building technologies, Performance Materials & Technologies, and Safety & Productivity Solutions.
Click Here to Apply for Honeywell Jobs 2020 : Payroll Specialist