Advertising

Full Time
Applications have closed
Job functions
Understand customer goals and requirements and provide technical guidance.
Design connected product and connected operations strategies and solutions.
Design IoT connected solution architecture including hardware and software.
Lead customer projects and project teams.
Implement customer projects and solutions.
Provide support to sales and business development teams.
Preferred Skills: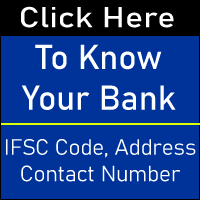 Ability to work on your own and as part of a cross-functional team.
Ability to set commitments with customers and exceed expectations.
Excellent oral and written communication skills.
Good organization and prioritization skills.
Excellent customer service and engagement.
IoT connected solutions including hardware, software, networking, and data management.
User interface (UX/UI) design and implementation.
Web services.
 

Advertising






Data acquisition, streaming, and storage.
Internet and web development technologies such as Javascript, Java, JSON, XML, HTML, CSS, PHP, and RESTful interfaces.
Programming experience with C, C++, Java, app development or edge connectivity.
Understanding of database concepts, data connectivity, data shapes, and SQL.
Understanding of machine learning, data patterns, and predictive analytics.
Google Cloud, Microsoft Azure, and Amazon AWS.
Prerequisites:
Education: 10th + 12th + B.E/B.Tech
Engineering Streams-Electronics & communication, Electronics & telecommunication, EEE, Computer Science, Information Technology
Percentage: 10th + 12th + B.E/B.Tech/Masters Degree in Science/ Computer Applications
Marks/aggregate to be 60% and above with no arrearsCompany Name: HPJob Program: HPE University Hiring ProgramJob Role – IOT Intern

Degree Needed: B.E/B.Tech/M.E/M.Tech

Exp Needed: FreshersHP Freshers Recruitment As IOT Intern: Hewlett Packard Enterprise (HPE) brings together a portfolio that spans software, services and IT infrastructure to serve more than 1 billion customers. HPE advances the way people live and work. We bring together the brightest minds to create breakthrough technology solutions helping their customers make their mark in the world. At Hewlett Packard Enterprise (HPE), we live by three core values that drive our business: Partner. Innovate. Act. These values combine to help us create important work all over the world to advance how people live and work.