Advertising

IBM is looking for edi consultant and want B.E. / B.Tech , MCA candidates.
Company Name : IBM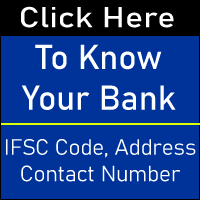 Post Name : Edi Consultant
Location : Bengaluru / Bangalore
Education : Any Graduate / Post Graduate
Experience : Freshers
Advertising

Candidate Requirement for IBM Jobs 2020 : Edi Consultant
Job Description :introductionsoftware Developers At Ibm Are The Backbone Of Our Strategic Initiatives To Design, Code, Test, And Provideindustry-leading Solutions That Make The World Run Today – Planes And Trains Take Off On Time, Bank Transaction
Job Details for IBM Jobs 2020 : Edi Consultant
Job Description :
Introduction
Software Developers at IBM are the backbone of our strategic initiatives to design, code, test, and provideindustry-leading solutions that make the world run today – planes and trains take off on time, bank transactions complete in the blink of an eye and the world remains safe because of the work our software developers do. Whether you are working on projects internally or for a client, software development is critical to the success of IBMand our clients worldwide. At IBM, you will use the latest software development tools, techniques and approaches and work with leading minds in the industry to build solutions you can be proud of.
Your Role and Responsibilities
As a EDI Specialist/Consultant you will be responsible to deliver to the Client mapping requests ensuring client satisfaction. A Developer who would work with delivery team to have the daily deliverables completed on time working on SaaS Applications
Delivery on Services side, Interaction with clients / on site leads to firm-up requirements
Regular & prompt status updates
Ramp-up on new skills as per business need,
Active involvement in Knowledge sharing & training sessions,
Readiness to work in two shifts, collaboration with the larger group.
Required Technical and Professional Expertise
0-3 years of industry experience
EDI knowledge/work experience
Exposure to SaaS applications
Working knowledge on Open programming languages such as Java, XML, Unix scripting.
Preferably 2 years of EDI mapping experience on IBM map editor tools.
Preferred Technical and Professional Expertise
Proven understanding of UI Interface development using Node and Angulas Js.
Application development programming using Python.
Programming Languages like Go should be known.
Familiar with NoSQL Databases. Good with AI services.
Should be willing to work on client and other associated delivery while scaling up based on demands.
About Business Unit
IBMs Cloud and Cognitive software business is committed to bringing the power of IBMs Cloud and Watson/AI technologies to life for our clients and ecosystem partners around the world. IBM provides you with the most comprehensive and consistent approach to development, security and operations across hybrid environmentswith complete software solutions for business and IT operations, development, data science, security, and management. Our experts and software capabilities help organizations develop applications once and deploy them anywhere, integrate security across the breadth of their IT estate, and automate operations with management visibility. With IBM, you also have access to new skills and methods, governance and management approaches, and a deep ecosystem of industry experts and partners.
Your Life @ IBM
What matters to you when youre looking for your next career challenge?
Maybe you want to get involved in work that really changes the world? What about somewhere with incredible and diverse career and development opportunities where you can truly discover your passion? Are you looking for a culture of openness, collaboration and trust where everyone has a voice? What about all of these? If so, then IBM could be your next career challenge. Join us, not to do something better, but to attempt things you never thought possible.
Impact. Inclusion. Infinite Experiences. Do your best work ever.
About IBM
IBMs greatest invention is the IBMer. We believe that progress is made through progressive thinking, progressive leadership, progressive policy and progressive action. IBMers believe that the application of intelligence, reason and science can improve business, society and the human condition. Restlessly reinventing since 1911, we are the largest technology and consulting employer in the world, with more than 380,000 IBMers serving clients in 170 countries.
Location Statement
For additional information about location requirements, please discuss with the recruiter following submission of your application.
Being You @ IBM
IBM is committed to creating a diverse environment and is proud to be an equal opportunity employer. All qualified applicants will receive consideration for employment without regard to race, color, religion, gender, gender identity or expression, sexual orientation, national origin, genetics, disability, age, or veteran status. IBM is also committed to compliance with all fair employment practices regarding citizenship and immigration status.
Advertising