Advertising

IBM is looking for garage lead and want B.E. / B.Tech , MCA candidates.
Company Name : IBM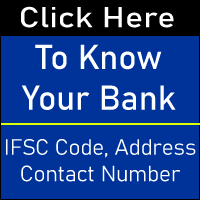 Post Name : Garage Lead
Location : Hyderabad / Secunderabad
Education : Any Graduate / Post Graduate
Experience : Freshers
Advertising

Candidate Requirement for IBM Jobs 2020 : Garage Lead
Garage Lead
Job Details for IBM Jobs 2020 : Garage Lead
Job Description :
Introduction
As a Strategy Consultant at IBM, you will help reinvent businesses and industries by developing and utilizing specialized knowledge of industry-specific and cross-industry competitive strategies. You'll manage complex components of an engagement, working closely with clients and their customers to understand their pain points. Your strategic recommendations will drive change in a digitally-enabled era and give you the opportunity to collaborate with highly talented IBMers. Are you ready?
Your Role and Responsibilities
Advisory and delivery governance across multiple Garage engagements
Organisational alignment and senior stakeholder management across multiple Garage engagements
Facilitation of Investment Board (a board where investment decision to fund additional capacity required are discussed), and chair of Garage Board (a board where decision on Impediments, Constraints and New Businss Initiatives are sought).
Successful implementation and execution of Operating Model of Garage and squads.
Resolution and/or escalation of recurring and/or ageing Impediments.
Responsible for Velocity (squad productivity), Outcome (business benefits tracking), Technical Debt (waste and inefficiencies), and E (team health) trends and joint-determination of enablement plan.
Extrapolation of observed results, validated learnings, and qualification of new ideas for review with the board members, to drive new opportunities to Garage.
As Chapter Lead:
Development of Chapter Playbooks
Contribute and drive IBM Garage model maturity evolution
Distribution of Playbooks to Local Market Chapter Leads
Track and measure compliance with the Playbooks
Practitioner growth, skills development, career progression
Intellectual Capital, Assets & Accelerator aggregation & developer
Pathways to Internal IBM Growth Platforms (GPs). Driving transformation in GPs
Required Technical and Professional Expertise
Excellent Communication and Stakeholder Management
C-Suite Facilitator; present structured arguments and facilitate debates
Disciplined adoption and execution of new operating models
Knowledge of Startup and Product org operating models
Program Management: Exec Stakeholder Management; Portfolio Scheduling; Contract Management; Commercial Solutioning; Resource Planning; Risk & Issues Management
Business Acumen: Quantitative Analysis; Business Case Development; Value-Orientation; Business Strategy
Methodology: Product Management, Lean Startup; Lean UX; Scaled Agile; DevOps
Other: Public Speaking; Strategic Influence; Sales Pitch; Conflict Resolution
Experience in leading, designing and delivering Change Management programs
Preferred Technical and Professional Expertise
Technology Proficiency: Cloud; AI; Data Science; Blockchain; IoT; Workflow Automation
Design Proficiency: Design Research, Design Thinking, Lean UX, Design Sprints
Operating Model Design
Product Ownership / Management (inc. Product Strategy)
Enterprise Architecture
Venture Capital Model
About Business Unit
IBM Services is a team of business, strategy and technology consultants that design, build, and run foundational systems and services that is the backbone of the world's economy. IBM Services partners with the world's leading companies in over 170 countries to build smarter businesses by reimagining and reinventing through technology, with its outcome-focused methodologies, industry-leading portfolio and world class research and operations expertise leading to results-driven innovation and enduring excellence.
Your Life @ IBM
What matters to you when youre looking for your next career challenge?
Maybe you want to get involved in work that really changes the world? What about somewhere with incredible and diverse career and development opportunities where you can truly discover your passion? Are you looking for a culture of openness, collaboration and trust where everyone has a voice? What about all of these? If so, then IBM could be your next career challenge. Join us, not to do something better, but to attempt things you never thought possible.
Impact. Inclusion. Infinite Experiences. Do your best work ever.
About IBM
IBMs greatest invention is the IBMer. We believe that progress is made through progressive thinking, progressive leadership, progressive policy and progressive action. IBMers believe that the application of intelligence, reason and science can improve business, society and the human condition. Restlessly reinventing since 1911, we are the largest technology and consulting employer in the world, with more than 380,000 IBMers serving clients in 170 countries.
Location Statement
For additional information about location requirements, please discuss with the recruiter following submission of your application.
Being You @ IBM
IBM is committed to creating a diverse environment and is proud to be an equal opportunity employer. All qualified applicants will receive consideration for employment without regard to race, color, religion, gender, gender identity or expression, sexual orientation, national origin, genetics, pregnancy, disability, age, veteran status, or other characteristics. IBM is also committed to compliance with all fair employment practices regarding citizenship and immigration status.
Advertising