Advertising

IBPS is looking for clerks and want Any Graduate candidates.
Company Name : IBPS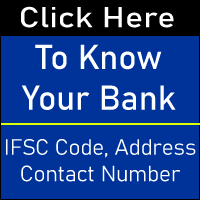 Post Name : Clerks
Location : Across India
Education : Any Graduate
Experience : Freshers
Advertising

Candidate Requirement for IBPS Recruitment 2020 for Clerks
Any Graduate
Job Details for IBPS Recruitment 2020 for Clerks
Common Recruitment Process For Recruitment Of Clerks In Participating Organisations (Crp Clerks-x For Vacancies Of 2021-22 )
1. Position: Clerks
2. No of Posts: 2557 
3. Eligibility Criteria: Candidates, intending to apply for CRP Clerks-X should ensure that they fulfil the minimum eligibility criteria specified by IBPS in this advertisement:
a. Please note that the eligibility criteria specified herein are the basic criteria for applying for the post. Candidates must necessarily produce the relevant documents in original and a photocopy in support of their identity and eligibility -pertaining to category, nationality, age, educational qualifications etc. as indicated in the online application form at the time of joining and any subsequent stage of the recruitment process as required by IBPS/ Participating Organisations. Please note that no change of category will be permitted at any stage after registration of the online application and the result will be processed considering the category which has been indicated in the online application, subject to guidelines of the Government of India in this regard.
b. Merely applying for CRP/ appearing for and being shortlisted in the online examination (Preliminary and Main) and/or in subsequent processes does not imply that a candidate will necessarily be offered employment in any of the Participating Organisations. No request for considering the candidature under any category other than the one in which one has applied will be entertained.
4. Educational Qualifications:
a. A Degree (Graduation) in any discipline from a University recognised by the Govt. Of India or any equivalent qualification recognized as such by the Central Government. The candidate must possess valid Mark-sheet / Degree Certificate that he/ she is a graduate on the day he / she registers and indicate the percentage of marks obtained in Graduation while registering online. Computer Literacy: Operating and working knowledge in computer systems is mandatory i.e. candidates should have Certificate/Diploma/Degree in computer operations/Language/ should have studied Computer / Information Technology as one of the subjects in the High School/College/Institute. Proficiency in the Official Language of the State/UT (candidates should know how to read/ write and speak the Official Language of the State/UT) for which vacancies a candidate wishes to apply is preferable.
b. Ex-Servicemen who do not possess the above civil examination qualifications should be matriculate Ex-Servicemen who have obtained the Army Special Certificate of Education or corresponding certificate in the Navy or Air Force after having completed not less than 15 years of service in the Armed Forces of the Union as on 23.09.2020. Such certificates should be dated on or before 23.09.2020.
Age Limit:Minimum: 20 years, Maximum: 28 years
Application Fees:Rs. 175/- (inclusive of GST) for SC/ST/PWBD/EXSM candidates. Rs. 850 /- (inclusive of GST) for all others
Advertising

How To Apply for IBPS Recruitment 2020 for Clerks
On-line registration including Edit/Modification of Application & Payment of Application Fees/Intimation Charges 23.10.2020 to 06.11.2020
Know About IBPS
The Institute of Banking Personnel Selection is a recruitment body that was started with an aim to encourage the recruitment and placement of young graduates in public sector banks in India. It also provides standardised systems for assessment and result processing services to organisations.