Advertising

INTEL is looking for architecture research intern and want Bachelors/ Degree candidates.
Company Name : INTEL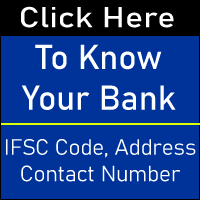 Post Name : Architecture Research Intern
Location : Bengaluru / Bangalore
Education : Any Graduate / Post Graduate
Experience : Freshers
Advertising

Candidate Requirement for INTEL Jobs 2020 : Architecture Research Intern
Job Description :job Descriptionintel's Processor Architecture Research Lab Is Offering Research Internships At Intel Labs Bangalore, India In Multiple Areas: A) Breakthrough Cpu Architectures, B) Heterogeneous Accelerator-based Architectures For
Job Details for INTEL Jobs 2020 : Architecture Research Intern
Job Description :
Job Description
Intel's Processor Architecture Research Lab is offering research internships at Intel Labs Bangalore, India in multiple areas: a) Breakthrough CPU architectures, b) Heterogeneous accelerator-based architectures for next-generation Artificial Intelligence (AI), c) Compute-in-memory and compute-near-memory driven processor architectures based on current and emerging memory technologies.
You will have the opportunity to also advance the state-of-the-art in deep collaboration with product architecture/design teams while also contributing to scientific literature/conferences and developing Intellectual Property.
Qualifications
You should possess a BS/MS or PhD in Computer Science or Electrical/Electronics Engineering. CPU, GPU or SoC architecture and microarchitecture expertise/training is a requirement. Experience with VLSI design/verification and superlative Software skills in C/C++ and in Scripting languages such as Perl/Python in the Linux environment would be required. Proficiency in CPU/GPU Instruction Set Architecture, Software/Hardware Performance Benchmarking and Debugging would be very desirable. Prior experience in developing System Software, Compilers and Emulators/Simulators would be very useful.Inside this Business Group
Intel Labs is the company's world-class, industry leading research organization, responsible for driving Intel's technology pipeline and creating new opportunities. The mission of Intel Labs is to deliver breakthrough technologies to fuel Intel's growth. This includes identifying and exploring compelling new technologies and high risk opportunities ahead of business unit investment and demonstrating first-to-market technologies and innovative new usages for computing technology. Intel Labs engages the leading thinkers in academia and industry in addition to partnering closely with Intel business units.
Legal Disclaimer:
Intel prohibits discrimination based on race, color, religion, gender, national origin, age, disability, veteran status, marital status, pregnancy, gender expression or identity, sexual orientation or any other legally protected status.
It has come to our notice that some people have received fake job interview letters ostensibly issued by Intel, inviting them to attend interviews in Intels offices for various positions and further requiring them to deposit money to be eligible for the interviews. We wish to bring to your notice that these letters are not issued by Intel or any of its authorized representatives. Hiring at Intel is based purely on merit and Intel does not ask or require candidates to deposit any money. We would urge people interested in working for Intel, to apply directly at and not fall prey to unscrupulous elements.
Advertising

Click Here to Apply for INTEL Jobs 2020 : Architecture Research Intern