Advertising

INTEL is looking for disclosure compliance administrator and want B.E. / B.Tech , MCA candidates.
Company Name : INTEL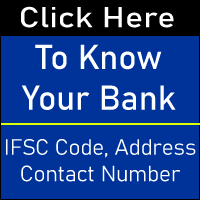 Post Name : Disclosure Compliance Administrator
Location : Bengaluru / Bangalore
Education : Any Graduate / Post Graduate
Experience : Freshers
Advertising

Candidate Requirement for INTEL Jobs 2020 : Disclosure Compliance Administrator
Job Description :job Descriptionwill Drive Accurate Execution Of Disclosure Process, Initiated By Variety Of Sources: Approvals, Execution Of Disclosure Amendment By Vendor, Disclosure Closure Become Expert At Using The Needed Databases, Disclosur
Job Details for INTEL Jobs 2020 : Disclosure Compliance Administrator
Job Description :
Job Description
Will drive accurate execution of disclosure process, initiated by variety of sources: Approvals, Execution of disclosure Amendment by vendor, Disclosure closure Become expert at using the needed databases, Disclosure requirements of vendors, Disclosure requirements of Intel business units.
Qualifications
Keen attention to processes, detail, legal requirements M/S Office Ability to learnInside this Business Group
As the world's largest chip manufacturer, Intel strives to make every facet of semiconductor manufacturing state-of-the-art — from semiconductor process development and manufacturing, through yield improvement to packaging, final test and optimization, and world class Supply Chain and facilities support. Employees in the Technology and Manufacturing Group are part of a worldwide network of design, development, manufacturing, and assembly/test facilities, all focused on utilizing the power of Moores Law to bring smart, connected devices to every person on Earth
Legal Disclaimer:
Intel prohibits discrimination based on race, color, religion, gender, national origin, age, disability, veteran status, marital status, pregnancy, gender expression or identity, sexual orientation or any other legally protected status.
It has come to our notice that some people have received fake job interview letters ostensibly issued by Intel, inviting them to attend interviews in Intels offices for various positions and further requiring them to deposit money to be eligible for the interviews. We wish to bring to your notice that these letters are not issued by Intel or any of its authorized representatives. Hiring at Intel is based purely on merit and Intel does not ask or require candidates to deposit any money. We would urge people interested in working for Intel, to apply directly at and not fall prey to unscrupulous elements.
Advertising

Click Here to Apply for INTEL Jobs 2020 : Disclosure Compliance Administrator