Advertising

INTEL is looking for platform software engineer and want candidates.
Company Name : INTEL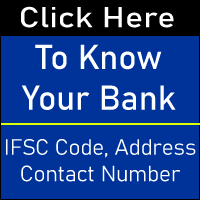 Post Name : Platform Software Engineer
Location : Bengaluru / Bangalore
Education : Any Graduate / Post Graduate
Experience : Freshers
Advertising

Candidate Requirement for INTEL Jobs 2020 : Platform Software Engineer
Job Description :job Descriptionjasper Lake Win10x Enabling Support. Platform Debug And Produce Related Documentation For Intel Silicon Products. Responsible For Working On Jasper Lake Win10x Designs , Tracking Design Health And Managing Debug On
Job Details for INTEL Jobs 2020 : Platform Software Engineer
Job Description :
Job Description
Jasper lake win10X enabling support. Platform debug and produce related documentation for Intel silicon products. Responsible for working on Jasper Lake win10x designs , tracking design health and managing debug on those designs. Work closely with Validation team and be responsible for all platform related issues during the planning, development, and validation stages of the program.
Qualifications
You must possess a minimum of a Bachelor of Science degree in Electrical Engineering, Computer Engineering or a related field with more than eight years of experience. Candidates with a Master's degree and more than seven years of experience may also apply.Must Have Skills.Strong C/ C++/ assembly coding skill, analytical and debugging skills.In-depth knowledge with x86 architecture, PC architecture, and variety of embedded tools, operating systems and bus protocols. Experience in program / project lead. System level debugging skills that enable the root causing of potential issues at the operating system level. Hands on experience on platform debugging tools.Strong understanding of AI and machine learning. strong team player, Ability to work across teams in various geos.Strong analytical and problem solving skills.Good communication skills. Desired Skills. Experience in mobile chipset/processor would be an added advantage.Inside this Business Group
The Client Computing Group is responsible for all aspects of the client computing business across Phone, Phablet, Tablet and PC platforms, leading Intel's efforts to transform client computing through technologies, new form factors, and driving Intel's corporate-wide user experience initiatives. This spans all client device brands including hardware, software and connectivity ingredients for phones, tablets, Ultrabook, All-in-Ones, 2 in 1 computing devices, and home gateways.
Legal Disclaimer:
Intel prohibits discrimination based on race, color, religion, gender, national origin, age, disability, veteran status, marital status, pregnancy, gender expression or identity, sexual orientation or any other legally protected status.
It has come to our notice that some people have received fake job interview letters ostensibly issued by Intel, inviting them to attend interviews in Intels offices for various positions and further requiring them to deposit money to be eligible for the interviews. We wish to bring to your notice that these letters are not issued by Intel or any of its authorized representatives. Hiring at Intel is based purely on merit and Intel does not ask or require candidates to deposit any money. We would urge people interested in working for Intel, to apply directly at and not fall prey to unscrupulous elements.
Advertising

Click Here to Apply for INTEL Jobs 2020 : Platform Software Engineer