Advertising

Full Time
Applications have closed
JNU is looking for project coordinator and want M.Sc candidates.
Company Name : JNU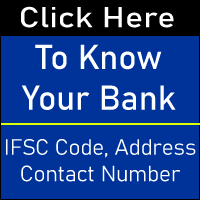 Post Name : Project Coordinator
Location : Delhi
Education : M.Sc
Experience : Freshers
Advertising

Candidate Requirement for JNU Recruitment 2020 for Project Coordinator
Education : MSc
Job Details for JNU Recruitment 2020 for Project Coordinator
Advertisement for Project – Alcoholism and Mental Health: Domestic Violence and Coping Strategies of Women in Delhi Slums, Rural UP, Rajasthan and Telangana, finding tangible solutions for action. Total positions – (6)
Position: Project Coordinator (1)
Qualifications & Experience: Masters in Social Sciences and allied fields: research, documentation and fieldwork experience
Desirable: Proficiency in English, Hindi, Telugu
Salary: Consolidated Rs. 15000 per month for one year.
Advertising

How To Apply for JNU Recruitment 2020 for Project Coordinator
Interested candidates may send their CV and one page write up of how they are suitable for this project based on their past research/ work experience. Preference will be given to those with experience of working amongst urban poor/rural areas.
The last date for the application is 6th Oct. 2020.
Prof. Sanghmitra Acharya (Principal Investigator)
Center of Social Medicine and Community Health
School of Social Sciences
Jawaharlal Nehru University,
New Delhi-110067
Know About JNU
The JNU campus is a microcosm of the Indian nation, drawing students from every nook and corner of the country and from every group and stratum of society.
Click Here to Apply for JNU Recruitment 2020 for Project Coordinator