Advertising

Jpmorgan Chase Bank N.a is looking for data key entry specialist and want Any Graduate candidates.
Company Name : Jpmorgan Chase Bank N.a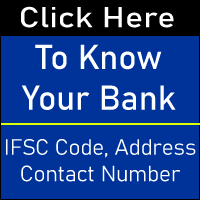 Post Name : Data Key Entry Specialist
Location : Mumbai
Education : Any Graduate
Experience : Freshers
Advertising

Candidate Requirement for Jpmorgan Chase Bank N.a Jobs 2020 : Data Key Entry Specialist
Any Graduate
Job Details for Jpmorgan Chase Bank N.a Jobs 2020 : Data Key Entry Specialist
Job Description:
Input remittance data for various remittance processing customers using multiple processing platforms
Read detailed customer instructions, adhering to various processing requests (from simple to complex instructions) for the input of check and invoice information
Use strong computer/data entry skills (alpha and numeric) to meet stringent deadlines
Meet/exceed site productivity and quality standards within a timely manner
Contribute to meeting the team's goals
Make judgment calls regarding routine duties, but refer non-routine situations to supervisors
This role requires a wide variety of strengths and capabilities.
Responsibilities:
Comprehend/communicate in English and translate written amount to alpha and numeric value
Move between various keying functions as required by posting needs
Compare and verify data capture and data represented on screen
Determine customer payment intentions when faced with varying information
Follow prescribed procedures
Qualifications:
Typing/Data entry skills (Numeric keying 8000 keystrokes per hour, Alpha keying 40 words per minute with 100% accuracy)
Familiarity with basic computer functions
Bachelor's degree
Ready to work in rotational shift / flexible with work schedule
Advertising

How To Apply for Jpmorgan Chase Bank N.a Jobs 2020 : Data Key Entry Specialist
Candidate Should Be Direct Apply Also
Know About Jpmorgan Chase Bank N.a
JPMorgan Chase & Co., one of the oldest financial institutions, offers innovative financial solutions to millions of consumers, small businesses and many of the world's most prominent corporate, institutional and government clients under the J.P. Morgan and Chase brands.
As a Cash Operations Data Key Entry Specialist, you'll be responsible for inputting remittance data from various remittance processing customers into processing platforms.
Click Here to Apply for Jpmorgan Chase Bank N.a Jobs 2020 : Data Key Entry Specialist