Advertising

Roles & Responsibilities

Creation of test cases, test scenarios and test data
Develop test automation scripts and respective configurations
Participate in walk-through of testing procedures
Prepare all reports related to software testing carried out
Ensure that all testing related work is carried out as per the defined standards and procedures
Collaborate with other team members
Must be agile in his approach and ready to take up new challenges
Sound knowledge about Bug reporting and tracking aspects
Work closely with the Development team to get things done
Skills Required (Primary)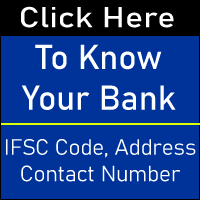 Basic understanding of Software Automation testing concepts and workflows
Should have basic knowledge about Selenium Web driver and/or other automation tools
Strong knowledge about JAVA and OOPS concepts
Software Test Automation experience with JavaScript and/or Python would be added advantage
Hands-on experience in designing and writing test automation scripts using test automation frameworks
Ensures test results are accurate, thorough and appropriately documented
Experience with manual testing will be an add-on.
 

Advertising








Skills Required (Secondary)

Good organizational and problem-solving skills
Exposure to any alternate testing method/type
Good verbal and written communication skills
Able to express work fluently and convince stack holders.
KiwiQA Freshers Recruitment 2020 Hiring: KiwiQA is a leading independent testing company that offers a learning-oriented work opportunity for software testing professionals. When you link yourself with KiwiQA, you'll benefit from an inheritance of expertise. Right from our inception, we have successfully offered diverse job profiles to top candidates and helped them to build a bright career for them in the field of software testing.
Company Name: KiwiQA
Company Location: Ahmedabad, IN
Job Profile: Associate Software Test Engineer (Automation)
Exp Needed: Freshers
Degree Needed: B.E/B.Tech/MCA