Full Time
Off Campus
Applications have closed
Job Description: As a Software Test Engineer/ Trainee, you will test the software for elevator and escalator in a LAB environment.
Identify, procure and Built Test environments for software testing
To test the Elevator and Escalator control system software
Execute test suites and report defects using KONE standard tools for SW testing.
Analyze the findings & root cause together with SW developers.
Coordination and execution of test activities with cross-functional teams
Generate test reports and set-up reviews with manager
Strong interest in quality assurance
Maintain and upgrade Lab equipment and environments
An effective way of using test equipment and tools
A practical approach to work in the embedded testing environment
Initiate corrective or preventive actions when appropriate
Maintaining 5S & Safety work culture in the Laboratory.
Perform risk assessment for simulators and store RA documents to the repository
Desired Candidate Profile: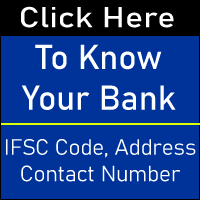 Good written and verbal communication skills.
An ability to work independently and as a member of a team
Good communication skills in English
Good Analytical skills
domain knowledge and work experience strong benefits
Experience of PLC (added advantage)
0 to 2 years of experience in Embedded software manual system testing for Engineer position
B.E., Electrical & Electronics or B.E., Electronics & Communication/ Mtech -Power Electronics with minimum 7.0 CGPA
Job Profile: Graduate Engineer Trainee
Degree Needed: B.E/B.Tech
Exp Needed: 0-2 years
Work Location: Chennai
About Us
Did you know KONE moves over one billion people every day? In 2018, we had annual net sales of EUR 9.1 billion. We employ over 57,000 driven professionals in over 60 countries worldwide joined together by a shared vision. As a global leader in the elevator and escalator industry, it is our mission to improve the flow of urban life.