Advertising

Full Time
Applications have closed
SKILLS(MUST)
We are looking for freshers with basics around:
1. 1-2 years expertise with any of the following c++/java/python
2. 0-1 year deep expertise with sql in either of oracle/mysql/sqlserver
3. 0-1 year deep familiarity with scripting in linux
4. background in analysis of large datasets preferably financial datasets
5. ability and eagerness to independently learn
6. exposure to machine learning is a plus
Others:
• Education – Degree or above in Information Technology, Computer Science or equivalent
• Excellent verbal and written communications skills
• Good knowledge of release process and control procedures.
• Strong experience in dealing with geographically diverse teams globally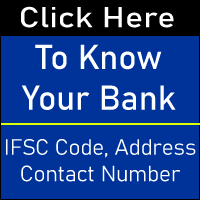 NICE TO HAVE
• Prior experience in using ML/AI libraries in solving real world problems is a definite plus
• Surveillance domain knowledge, regulations (MAR, MIFID, CAT, Dodd Frank) and related Systems knowledge is certainly a plus
Advertising

PROJECT DESCRIPTION
This role will be part of Compliance Technology team focused on Regulatory Programme such as Market Abuse Regulation (MAR) delivery
RESPONSIBILITIES for Luxoft Freshers Recruitment As Junior Developer
• Software programming using Q/KDB backend and UI development using Delta Stream Dashboard builder.
• Perform data analysis and apply ML/AI based libraries for innovative solutions to the requirements/problems in Market Abuse Surveillance
• This role will work closely with business analysts and trade surveillance users
• Provide effort estimates of based on requirements to project managers
• Adhere to best practices, coding standards
• Keep the specification documentation updated and version controlled in Share point.
Job Profile: Junior KDB developer
Company Name: Luxoft
Company Location Chennai, IN
Advertising

Luxoft Freshers Recruitment As Junior Developer: Luxoft, a DXC Technology Company, (NYSE: DXC), is a digital strategy and software engineering firm providing bespoke technology solutions that drive business change for customers the world over. Luxoft uses technology to enable business transformation, enhance customer experiences, and boost operational efficiency through its strategy, consulting, and engineering services. Luxoft combines a unique blend of engineering excellence and deep industry expertise, specializing in automotive, financial services, travel and hospitality, healthcare, life sciences, media and telecommunications. For more information, please visit
Click Here to Apply