Advertising

Mcafee Intel Security is looking for off campus drive 2021 and want B.E. / B.Tech candidates.
Company Name : Mcafee Intel Security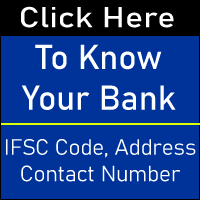 Post Name : Off Campus Drive 2021
Location : Bangalore
Education : B.E. / B.Tech
Experience : Freshers
Advertising

Candidate Requirement for Mcafee Intel Security Jobs 2020 : Off Campus Drive 2021
Degree Needed: B.E/B.Tech
Job Details for Mcafee Intel Security Jobs 2020 : Off Campus Drive 2021
Job Profile: Software Engineer-C/C++
Degree Needed: B.E/B.Tech
Exp Needed: Freshers
Work Location: Bangalore
Role Overview: As a Software Engineer you will contribute to functional and technical design, and coding and testing software applications to meet our requirements. We will look to you to apply your technical knowledge to implement configuration changes and maintain software applications.
About the role :
Develop tools to build and conduct stability and performance testing/analysis on Intel software projects (i.e., drivers, system software, software products, software services,).
Requires expertise in software development, networking and operating system intervals.
Must be good in C programming, testing and in advanced C concepts (pointers, structures, unions, interrupts ).
You will need to implement automated tests for all layers of the application
You will report to the Engineering manager.
About you
Experience with computer science concepts
Expert on C/C++, Java or Python Programming Language – at least one.
excel in a team-oriented, project-based work
leadership experience in an academic, extracurricular or professional setting
Previous work, internship or co-op experience, preferably with customer-facing responsibilities
Company Benefits and Perks:
We work hard to embrace diversity and inclusion and encourage everyone at McAfee to bring their authentic selves to work every day. We offer a variety of social programs, flexible work hours and family-friendly benefits to all of our employees.
Pension and Retirement Plans
Medical, Dental and Vision Coverage
Paid Time Off
Paid Parental Leave
Support for Community Involvement
Advertising

How To Apply for Mcafee Intel Security Jobs 2020 : Off Campus Drive 2021
Candidate Should Be Direct Apply Also
Know About Mcafee Intel Security
From device to cloud, McAfee provides market-leading cybersecurity solutions for both business and consumers. We help businesses orchestrate cyber environments that are truly integrated, where protection, detection, and correction of security threats happen simultaneously. For consumers, McAfee secures your devices against viruses, malware, and other threats, both at home and away. We want to continue to shape the future of cybersecurity by working together to build best in class products and solutions.
Click Here to Apply for Mcafee Intel Security Jobs 2020 : Off Campus Drive 2021