Advertising

Microsoft Corporation India is looking for off campus drive 2020 and want B.E. / B.Tech , M.E. / M.Tech candidates.
Company Name : Microsoft Corporation India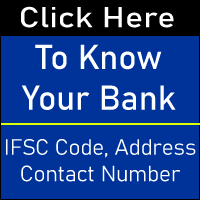 Post Name : Off Campus Drive 2020
Location : Hyderabad
Education : B.E. / B.Tech , M.E. / M.Tech
Experience : Freshers
Advertising

Candidate Requirement for Microsoft Corporation India Jobs 2020 : Off Campus Drive 2020
BE/BTech/ME/MTech
Job Details for Microsoft Corporation India Jobs 2020 : Off Campus Drive 2020
Company Name: Microsoft
Company Location: Hyderabad, Telangana, India
Job Profile: Full Time Software Engineer
Exp Needed: Freshers
Degree Needed: BE/BTech/ME/MTech
Responsibilities
Software Engineering @Microsoft:
Roles & Responsibilities
Software Engineers are primarily responsible for:
Planning:
Understanding customer requirements.
Assisting with project planning, scoping, prioritization.
Providing estimates; Identifying task ownership.
Design:
Creating simple, flexible and comprehensive designs.
Providing and soliciting design feedback.
Implementation:
Writing quality code at source.
Authoring validation tests; Providing timely issue resolutions.
Qualifications

Eligibility Criteria:

B. Tech / M. Tech / MS degree in Computer Science or related quantitative field with minimum CGPA of 8/10.
Ability to write clean, well-crafted code with an emphasis on quality, simplicity, durability, and maintainability.
Consider customer's perspective and experiences when implementing solutions.
Demonstrate the ability to deliver tasks on time; also exhibit the ability to adapt to change.
Provide estimates; author validation tests; provide timely issue resolutions.
Communicate effectively to surface progress, risks and help needed within the project team.
Advertising

How To Apply for Microsoft Corporation India Jobs 2020 : Off Campus Drive 2020
Candidate Should Be Direct Apply Also
Know About Microsoft Corporation India
Microsoft India (R&D) Private Limited, a subsidiary of Microsoft Corporation, set up Microsoft India Development Center (MSIDC) at Hyderabad in 1998. Over the course of the past 21 plus years, we have expanded to become one of Microsoft Corporation's largest R&D centers outside its headquarters in Redmond.
MSIDC is a part of Microsoft Corporation's strategy of global shared development, where teams across geographies collaborate to build great software and services. Our engineers in MSIDC contribute to the engineering of critical and important technologies in the above areas, thereby impacting millions of lives.
Microsoft IT India (MSIT India) — located in Hyderabad — is the largest IT operations center outside of Microsoft headquarters in Redmond. It is the offshore arm of the Microsoft IT Engineering Divisions, which employs a host of niche technologies towards developing mission-critical business applications for Microsoft Corporation.
MSIT India employs a pool of talented IT professionals who consider the Centre as a great place to build their career, and help the customers and partners realize their full potential. It's the state-of-the-art technologies along with the world-class process rigor, which makes it an employer of choice.
MSIT India has grown to deliver almost 50% of Microsoft internal IT applications requirements. Besides, it also manages the organization's global data centers, corporate network, 10,000+ servers and various other infrastructure management activities from Hyderabad. MSIT India builds and delivers mission critical solutions and services that enable Microsoft to run and manage its business globally, and thereby help Microsoft customers and partners realize their full potential.
Click Here to Apply for Microsoft Corporation India Jobs 2020 : Off Campus Drive 2020